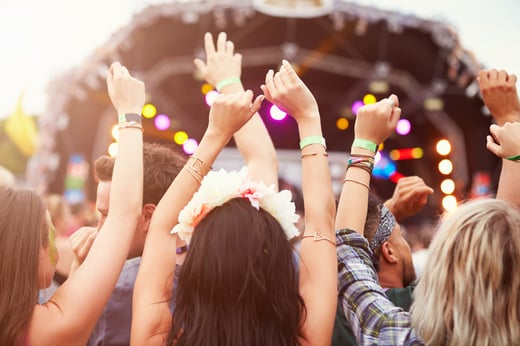 The days are long and the nights are warm, but as much as everyone loves summer, it impacts every small business a little differently. For some, the season is hot — home improvement, lawn care, and others will experience a rush. But for others, summer is definitively the off-season (especially retail). Neither result is a good reason to halt your marketing! That's why we've put together a quick list of tips for every small business owner to use this summer.
Enjoy the Nice Weather
Whether it's your off-season or not, beautiful weather marks a beautiful opportunity to plug into the local community by sponsoring or hosting an event or other warm-weather activities. Remember, just because it's the time of year that everyone thinks of as vacation, that doesn't mean that community needs go away, or that the community around you is going elsewhere to be entertained.
As a bonus, be sure that you're taking photos and videos of these activities and events, especially focusing on your staff. This can be shared on social media now, and posted on your website later. The images of them volunteering together or having fun with customers adds to your brand story.
Help Shoppers Cool Off
Everyone is looking for a way to beat the heat, so why not pitch in? Brand inexpensive items — think misters, fans, or coolers — with your logo, then provide them as a giveaway to shoppers or as swag at an event you host or attend. It's a small thing for you, but it represents a positive brand interaction that alleviates a frustrating pain point.
Craft an Experience
If the sun is shining on you, then chances are, the summer sun is shining on your competitors too. You need a way to differentiate your summer-time efforts and leave a lasting impression on your audience while summer lasts. Immersive brand experiences are unique and memorable, and they can speak directly to how your customers use your products or services. Try hosting a workshop, or run a small class. You can even partner with non-competing brands to further enhance the budget and customer experience.
Don't forget about tying your promotions to the weather, too. The goal is to fit a meaningful experience with your brand into the audience's summer schedule. Consider offering different discounts depending on how high the temperature climbs, for instance.
Run Seasonal Promotions
Everyone — and especially consumers — experiences the fear of missing out, and seasons represent a natural block of time to limit special offerings. Consider McDonald's Shamrock Shakes, which are only available for an extremely limited time in Spring. Take a look at some market research about how your customers spend money in-store, then use that as a catalyst for what will capture their attention most.
Host a Customer Appreciation Event
Whether your sales are up or down during summer, customer appreciation is always a strong way to lift brand awareness and perception. This is the perfect time to show you care, and be sure to make it fun. You can even make it an annual event, building anticipation and giving your community something to look forward to. Remember, this doesn't have to be complicated — lawn games, free food, and maybe some local entertainment can be a truly memorable event.
Gear Up for the Seasons to Come
Again, whether your sales are up or down, thinking ahead is and putting together a plan is always important for businesses. Marketing not only allows you to lift awareness and sales during the summer, it can bolster awareness and interest in your brand for fall and winter. Do things that will benefit your business overall, like building your email database, establishing a social media following, and encouraging online reviews or other referrals.
Summer will always mean different things to different businesses, but it also always offers new opportunities to leverage season-driven messaging to engage your audience. Using our tips will help bolster brand awareness, keep you top-of-mind, and see better results year round.