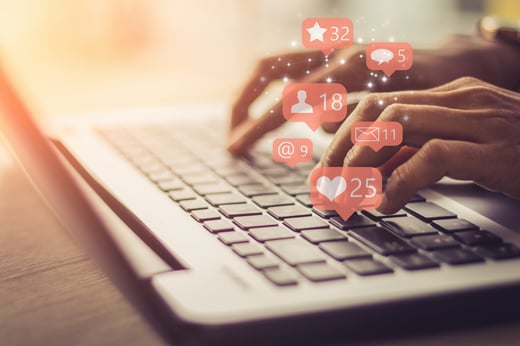 In the online advertising world, the sky's the limit on what you can do and accomplish. But, you cannot just focus on one thing, like building a website, to achieve your goals. Since consumer preferences vary considerably, you need to hit on several different areas to make the greatest impact.
Through a diverse mix of online advertising tools, you can reach your entire target audience in all the digital spaces they prefer. For ideas on how to get started, check out these effective online advertising tools.
Social Media Marketing
According to Smart Insights, almost 50 percent of people across the world are on social media. This is huge for small business owners who want to advertise to their target audience without a huge upfront investment. These platforms are free and filled with potential customers for almost all industries, making them a great place to connect.
Furthermore, at the core of social media is sharing, which extends your reach considerably. As your followers share your content with their social circles, brand awareness and recognition increases across the board. Trust in your company grows, too, as these individuals share their experiences with your brand.
Above all, people expect businesses to be on social media, giving them chances to interact with their favorite brands. In fact, 80% of people surveyed by LinkedIn expect brands to use social media channels to engage with their customers. Miss the mark and your prospective customers may move on to your competitors who are active on their favorite social media platforms.
Email Marketing
Forbes reports that people check their inboxes about 15 times every day — and even more often if they are expecting an email. That makes it a great way to engage with your prospective and current customers on a regular basis.
You will need to have interested subscribers before sending out regular correspondence. But that is possible if you have a list of past customers, blog subscribers, and other interested parties. You can also put an email newsletter signup link on your website to attract interested subscribers.
Never purchase an email list; however, as those are typically not effective and can make your messages appear in the spam folder. They are also usually a waste of money because the customers on the list are not necessarily interested in your brand.
Search Engine Marketing
Through search engine marketing or SEM, you can accelerate the success of your company and race past your yearly sales goals. It is so effective because this form of marketing allows you to reach interested customers at the moment they are looking for solutions your brand can provide.
By paying for your SEM ads, your brand will appear at key points in the search engine results pages, inspiring users to take a look. And for many platforms, like AdWords, you only have to pay when an interested customer clicks through the link, helping to boost your marketing return on investment.
Blogging
If your website is search engine optimized, you are on the right start to maximizing its marketing power. But there is still another step you can take: creating a blog.
Blogging is an exceptionally-powerful advertising tool due to its ability to directly engage with your customers. Through the content you provide, you can help your customers identify and solve problems easier than ever before. They will turn to your company whenever issues arise, making you the go-to name in your industry.
You cannot just go short-term in your efforts, as it takes consistent posting of quality content to ensure your customers receive all the support they need. So, create a monthly blog schedule and stick to it to see your marketing success increase.
Diversify Your Mix of Online Advertising Tools
When you diversify your mix of online advertising tools, you will start to see your marketing results really take off. But do not get lost in your success. Keep stable footing and track your success, so you can continue to make improvements down the line. With this approach, you can ensure your marketing efforts always promote the growth of your company and boost your business success.
For help maximizing the success of your marketing program, reach out to our talented team at Zimmer Radio with a call to 417-624-1025. Using the best online advertising tools and other proven techniques, we will help you achieve excellent results with all your campaigns.