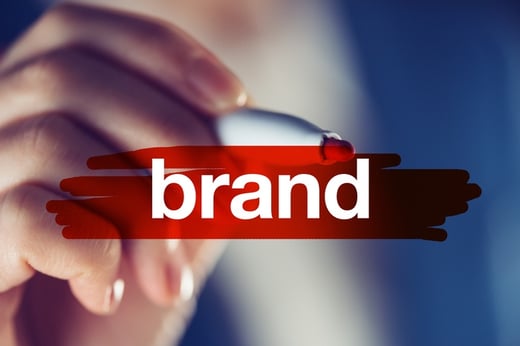 Creating a brand for your law firm is essential for an effective legal marketing plan that connects with your target audience and increases ROI. Your branding is an external expression of how you position your law firm and distinguish it from the competition. To increase ROI, all the elements of your branding must be meaningful to your target audience, and the personality of your firm should be reflected in your brand voice, logo, tagline, and other parts of your branding strategy. In this post, we discuss how to use the power of branding to increase ROI for your law firm.
How does branding increase ROI for your law firm?
Helps establish a "brand" among a target community of businesses or individuals.

Reduces perceived risks or apprehensions prospects might have in hiring your firm.

Allows clients to feel secure in choosing your firm.

Helps attract the best talent.

Distinguishes your firm in a competitive market.
Branding Specifics
Logo.

Your logo is a way to visually express your firm's identity and make it memorable.

Color.

Color is important both for instant recognition and for conveying meaning. Red and gold, for example, are associated with strength and prestige, while blue communicates trust and reliability.

Voice.

Ensure that you use a consistent voice that speaks to your target audience to deliver a focused and authentic message that is clear and consistent.

Tagline.

Your tagline should be compelling and memorable, and provide a strong message for your target market that sums up what your brand is all about. It's important to develop your tagline with a clear focus on your brand.
Tips for Powerful Law Firm Branding
Make it personal.
Ensure that your positioning — what makes your firm unique — is reflected in your branding.
Keep it consistent.
With new digital channels continually coming online, it's important that your message is consistent across both digital and traditional channels.
Develop an authentic brand message.
Tell the story of your firm, including what sets your firm apart from the competition and the benefits of working with your firm.
Connect with your target audience.
Your branding should speak to your target audience and address their needs, wants, and desires, as well what their primary issue or concern is likely to be and how your firm can address it.
Be strategic.
Partner with your expert media professionals to strategically include your brand and brand elements in your marketing creative and plan.
Stay focused.
Lack of focus will reduce your ROI.
Your brand is your firm's identity. It's a way to let prospective clients know why they should choose your firm. Branding is how you differentiate your firm from the competition and create a lasting impression. Use the tips above to harness the power of branding and increase ROI for your law firm marketing.