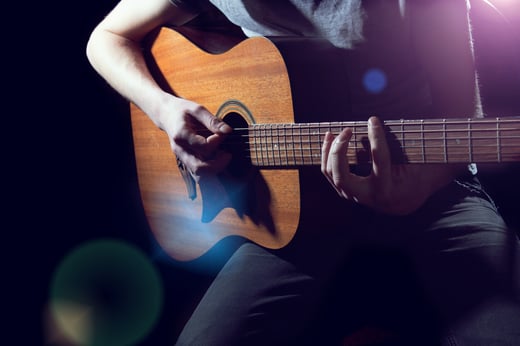 As far as music formats go, country stations have some of the most loyal listeners. This is especially true in the Four State Area, where country music reigns supreme.
That's what makes advertising on country radio in Missouri, and Joplin, so powerful. However, the country format sometimes gets overlooked when businesses formulate their radio advertising strategy. Based on our experience, that could be a huge mistake.
Here are some important things you should know about country radio in Joplin and surrounding areas, and why advertising on country radio will put you in touch with a great set of consumers.
Country Has A Huge Reach in Joplin
One factor that makes Joplin radio advertising on country stations so compelling is that it reaches so many people. In fact, Zimmer's country station, KIX 102.5, reaches over 60,000 weekly listeners over the age of 12 in Joplin and the surrounding areas. That's the largest reach of any country station in the area. KIX offers advertisers the opportunity to reach 3.5% of the Joplin market who tune into KIX, and only KIX, as their sole source of entertainment. KIX, and the country format, is the only way to reach these people.
Country Listeners in the Joplin Area Are Loyal
Country music stations have some of the most loyal listeners out of any format. In fact, 17% of radio listeners in the Joplin market listen solely to KIX. These listeners also tune in to KIX for an average of seven-and-a-half hours per week. And this kind of loyalty is tied into how people behave as consumers. If they're loyal to a radio station, they're more than likely loyal to other products, services, or brands that they trust and identify. So, if you want to reach Joplin area consumers who are loyal and stick with businesses they trust, country is the place to meet them.
Joplin Country Listeners Are An Attractive Demographic
One of the other benefits to advertising on country radio in Joplin is that it's an extremely attractive and diverse audience. KIX listeners are 53% female and 47% male, for instance, so advertisers can reach both genders. Moreover, 70% of listeners are between the ages of 25 and 54, so you'll be able to span multiple generations as well. Joplin country listeners are affluent as well, with 78% of them being homeowners. Accordingly, they're interested in products and services related to home & garden, real estate, automobiles, home buying and travel. Joplin country listeners can afford higher value products and services, making them a great target market for advertisers.
It's also interesting to note that Joplin area country listeners are an active set. They're likely to own hunting and fishing equipment, as well as camping gear. Amusement parks, outdoor concerts, and music festivals are also popular activities they engage in. These listeners are more likely than the average consumer to be involved with business decisions like purchasing heavy equipment, leasing a truck, buying raw materials or taking out a small business loan. Joplin country listeners are independent, have economic clout, and like to enjoy community events. It's a great set of people for any business in the area to want to reach with radio ads.
Joplin Country Stations Are Influential
Stations like KIX 102.5 are a huge part of people's daily lives and routines. Thus, KIX is always the most in-demand station to advertise on. Not only is country the most popular format in the area, but KIX has some of the most engaging, popular hosts that people have grown to love over the years. KIX listeners have formed a strong bond with the on-air personalities, which was confirmed by a recent focus group where many listeners commented that they felt like they "knew" the radio talent. This is especially true with the Randy and Kaylee on Morning KIX show, which country format listeners often start their day with.
Country radio in Joplin, and surrounding communities, is a great way for advertisers to reach a wide, high-quality demographic. Country listeners in Joplin are loyal, have a special connection with stations like KIX, and are economically attractive. So, next time you're thinking about how to advertise, don't overlook country radio. It's the most powerful format in Joplin, and maybe even the whole state of Missouri.