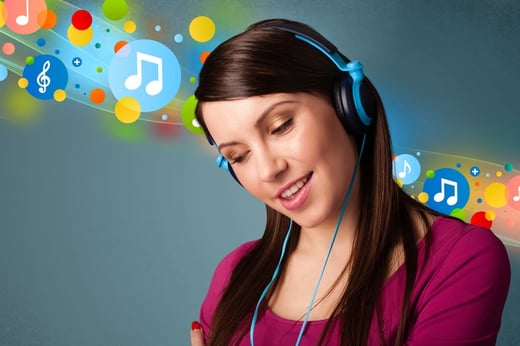 While the popularity of jingles might have peaked in the 1950s, the radio jingle is still an invaluable marketing tool. Advertisers have not given up on this clever tool by a long shot. Brands like McDonald's and Nationwide still work to generate the goodwill and nostalgia that jingles, at their very best, have done so well for nearly a century.
Take a look at four reasons that jingles are well worth a strong resurgence in the advertising landscape.
Jingles Are Timeless
Love them or hate them, jingles have been a part of the great tapestry of marketing since the early days of radio in the 1920s. The earliest official jingle that had radio listeners' toes tapping featured a General Mills cereal brand and was performed by The Wheaties Quartet.
The jingle became even more popular with the introduction of the television. Brands like Band-Aid, McDonald's, Folgers, Dr. Pepper, Oscar Meyer, Juicy Fruit, Coca-Cola, Meow Mix, Mentos and Huggies used their unique and unforgettable "earworms" to significantly boost their brand and products. More importantly, these catchy ditties established these businesses as cultural icons, to a great degree. McDonald's is as popular today as when people were originally singing along to "two all-beef patties, special sauce, lettuce, cheese…"
Jingles Are Instantly Recognizable
Whether it is the tune or the lyrics that grab audiences may depend on the jingle, but a truly successful jingle is often comprised of both in perfect balance. However, the element that most often gets a jingle stuck in the public's collective head revolves around a catchy melody. Kit Kat's "Give Me a Break" and Alka-Seltzer's "Plop Plop, Fizz Fizz" are just two of the many instantly recognizable jingles that spur people to hum and sing along.
Jingles Inspire Memory Recall
Much of the appeal of jingles can be attributed to nostalgia. Baby Boomers and Generation X may be the last full generations that can instantly recall and start singing, "I wish I were an Oscar Meyer Weiner," on a whim. But that is the power of jingles.
Think about learning your ABCs and how helpful it was to hum the alphabet song to learn and remember each letter. You may still find yourself humming your ABCs, along with anyone else around. Jingles have the same effect, even if you're singing about wanting to be a Toys-R-Us kid instead of your ABCs.
A research study by the IPA Databank (per Sensum) found that musical ad campaigns are 27% more likely to report large business effects over non-musical campaigns since they grab and increase attention, stimulate positive moods, and enhance key brand messages.
Jingles Are Cost Effective
Jingles are highly cost effective simply because they are short, to-the-point and effective. They require little air-time—about 30 seconds—and, when done well, leave a lasting impression on listeners. Just think of the mileage that many of the previously noted brands have gotten out of well-crafted jingles.
Maybe it's Time for a Serious Jingle Revival
Radio jingles—or jingles in general—are incredibly effective for a reasonable cost. With a skilled jingle writer, a great product, and strong message, you are likely to experience a strong ROI when the world starts singing along to your jingle. Listen to our work today.
Zimmer Marketing is a full service marketing company Joplin MO providing SEO, Web Site Development, SEM campaigns, OTT, Pre-Roll video services, video production, social media management, and marketing, and the most listened to radio stations in the 4-State area with 300,000 listeners every month.