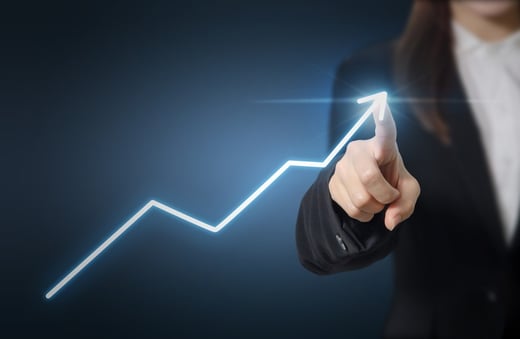 Marketing has evolved, and law firm marketing is no exception. Branding is critical to distinguish your firm from your competition and increase the likelihood that when someone needs your services, they will turn to you. Here are some marketing tips for law firms to guide you in developing a marketing strategy that works.
Branding
Ensure that your branding reflects your professionalism and the image you want to present. It's likely that one of the first things a prospective client will do when considering your law firm will be to visit your website. Your website should present a level of professionalism similar to how you would present yourself in a face-to-face meeting. Ensure that content is accurate, informative, and creates a sense of trust for the client. Include an appointment form on your homepage to make it easy for clients to schedule a consultation. Select the social media platforms that best fit the type of practice in which your law firm is engaged. For example, Facebook, Twitter, and LinkedIn may lend themselves well to presenting the type of work you do, while Instagram and Pinterest may not. Research what your competitors are doing and how well it's working. Ensure that you present consistent messaging across all channels.
Focus
Your marketing should focus more on the needs of your client and less so on your services. Sometimes a prospective client doesn't know exactly what type of services they need, so focus on the pain points that have them looking for a lawyer. Describe how you will support and assist them in managing the specific type of legal issue they have.
Trust
Trust-building is an important part of marketing for law firms. It's up to the prospective client to decide whether they will contact you or your competitor, so the aim of your marketing should be to build trust and give them confidence that your firm is the one that can best meet their needs. Radio advertising is a particularly good choice for building trust, because radio stations have already established a certain level of trust with their listeners. Take advantage of that existing relationship to speak directly to clients and create a level of comfort and familiarity.
Education
Educate potential clients and establish your firm as an authority. Post informative content on your website. Make videos for social media that provide clients with relevant information. Consistent, ongoing branding is crucial for keeping your firm's name top of mind when people have a need for your services. Radio advertising is one of the best ways for reaching people new to the area and educating listeners.
Legal marketing in today's environment requires consistent messaging across channels to reach potential clients through both traditional and digital media. Branding is critical to staying top of mind with clients, and by providing them with relevant information, you can position your firm as an expert and a leader in the community.