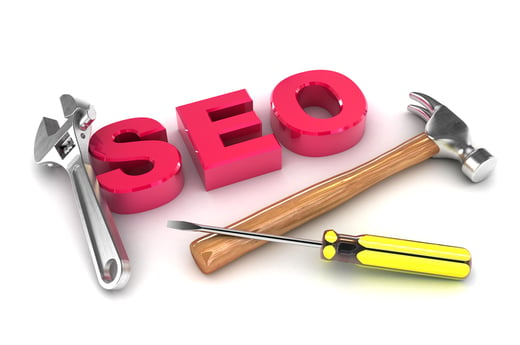 If you've been looking for the best SEO tools without success, your misery ends here! As you may know, SEO keeps evolving, and keeping updated with the latest developments can be challenging. But it's worth the sweat because a whopping 70-80% of organic search users only focus on the organic results, ignoring the sponsored listings.
Top SEO performance requires in-depth competitor analysis, link building, keyword research, high-quality content, backlink audit, and many more. From the outlook, achieving all these best practices seems like a daunting task. But with the best SEO software, you're just a few clicks away from being at the top of your SEO game.
Here's our list of top six search engine optimization tools for 2021:
Ahrefs
Ask any accomplished digital expert what the best SEO tool for ranking and web traffic is, and all fingers will point towards Ahrefs. What impresses us the most about this web-based software is its rich list of awe-inspiring features that enable you to conduct almost all SEO best practices from a single setup.
For instance, you can dig into the search results and the traffic profile of any website using Ahref's site explorer. You can also leverage the competitor analysis feature to see your competitors' backlinks and use them to improve your brand. We also like the keyword explorer, which allows you to generate keywords, analyze them, and compute their traffic potential. Other Ahrefs features include rank tracker, content explorer, and site audit.
Google Search Console
Google Search Console is an SEO tool that allows webmasters to check the indexing status and optimize their websites' visibility. The good news is, the tool is 100% free, and you're only required to verify your website or pass through Google Analytics to submit your sitemap for indexing.
The SEO checker tool can help you improve your organic ranking and website traffic as it enables you to:
Conduct a comprehensive keyword analysis.
See how many impressions specific search queries attract.
See the search queries that result in clicks.
Get alerts and recommendations on website and search matters.
See the websites that link back to yours.
Optimize your website for mobile.
Submit new pages for crawling and indexing by Google.
SEMRush
If you're looking for the best marketing SEO tool, then your search ends here. SEMRush is an all-in-one software for SEO, content marketing, competitor research, PPC, and social media marketing. With over 5,000,000 customers and 1,000 media companies entrusting SEMRush with their SEO optimization, this tool proves to be the best at what it does.
For SEO, the tool enables you to grow organic traffic by unveiling tons of keywords, analyzing competitors' backlink profiles, running SEO audits, and tracking SERP position daily. Our favorite SEMRush feature is domain analysis; it enables you to compare your website with that of your competitors and discover link building opportunities that you may be missing. You can also use the tool to monitor your site's organic search ranking and even get recommendations on how to improve your performance.
Majestic SEO
Are you looking for the best SEO tool for link analysis and keyword generation? If yes, then majestic SEO has got you covered. It has countless link data index databases like visibility flow, trust flow, citation flow, flow metric scores, topical trust flow, and more. So you can rest assured this tool does an above-par job in scanning link profiles and analyzing crucial metrics.
On top of that, the software comes packed with several valuable features like site explorer, which allows you to see the number of backlinks at your disposal. You can also see the rankings of the top million websites using the Majestic Million feature. We also like the keyword research feature that enables you to find quality keywords and compare them with your competitors'.
KWFinder
KWFinder is one of the best keyword research tools for finding more keywords with little or no competition. Top SEO experts and digital marketers also use this tool to find out what their competitors are ranking for and decide whether to adjust their SEO strategies. Our most impressive feature is the keyword planner that enables you to get the exact search volume data for any keyword, not the useless ranges.
But wait, that's not all; you can also use this tool's rank tracker to determine your organic search ranking and track your progress. And if your SERP position isn't pleasing enough, you can leverage tons of new keyword ideas provided to improve your ranking.
Moz Pro
If you're on the market for the best SEO software with a user-friendly layout and design and countless useful features, Moz Pro has your cover. Despite Google's frequent algorithm changes, Moz always remains updated and ready to offer the best SEO services to users. What's more, it has an active chat portal where users can quickly raise any concerns and get immediate and insightful responses from the support team.
When it comes to features, you can bank on the software's backlink analysis to track your link building efforts, explore competitive link analysis, analyze most valuable pages' link profiles, and more. Other equally essential capabilities include rank tracking, site audits, high-quality keyword research, and more. With over 100,000 local business listings optimized with Moz, it is safe to say that it does an excellent job raising visibility, improving rankings, and attracting more visitors.
Conclusion
The benefits of SEO software are well documented. From improving user experience to increasing the conversion rates, you just can't get enough of incredible SEO tools like Ahrefs and Google Search Console. These tools give you valuable insights that would be almost impossible to generate manually.
However, you also have a part to play to guarantee the best results and performance. We're talking about creating high-quality content that's optimized for SEO and rewriting all your previous product descriptions to keep them up-to-date.
As you may be aware, Google is ever-changing, and as an entrepreneur, it's overly critical to stay on top of the latest trends. Here at Zimmer Marketing, we understand that running a business is already enough responsibility, and diluting it with other duties like digital marketing might be quite overwhelming. For that reason, we partner with businesses and help them market their products through SEO, video production, radio marketing, and more. Contact us today to see how we can take your business to the next level.