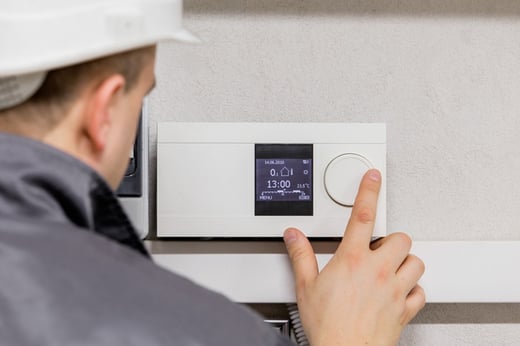 During the summer, when temperatures soar, it's likely that consumers will already have HVAC companies on their minds as they rely on their air conditioners to keep them cool. Here are some ideas for HVAC company marketing in the summer that will help ensure a steady flow of business in the winter.
Stay top of mind
The most important thing any business can do to keep their customers calling is to ensure their brand is the one consumers think of when a need arises. A critical part of staying top of mind is consistent messaging across channels. When a customer has a problem to solve, they're going to call someone, and if your company hasn't been consistently getting their attention, it's likely your competitor has been. Staying top of mind is essential even with customers who have done business with you before. If they haven't heard your brand advertised on the radio, for example, they may assume you're no longer in business, and they may turn to a competitor whose ads they hear multiple times every week.
Summer content for winter business
Establishing your brand as an authority and a thought leader helps establish and grow trust with the consumer. Provide educational content and tips for how consumers can prepare their HVAC system for winter before the cold weather arrives. Offer products and services, such as periodic maintenance, to help keep your company top of mind with your customers. Consider promotional programs that offer customers a discount on service and installation during months when business is slow. Share customer reviews. A recent study indicated that 66 percent of consumers read online reviews, and of those, 88 percent consider them to be as important as a personal recommendation from a friend.
Grow your following in the summer
Use digital media, as well as traditional advertising, such as radio ads, to grow your following during the summer months, when people already have HVAC companies on their minds. Growing your email subscriber list and your following on social media creates a database to whom you can direct content in the winter.
Consumers have HVAC on their minds during the summer months, making it a great time to connect with customers. HVAC company seasonal marketing helps reduce the dropoff in business in the colder months. Plan ahead by staying consistent with your marketing efforts across channels to ensure that your company will be top of mind when your customers have a problem in the winter.