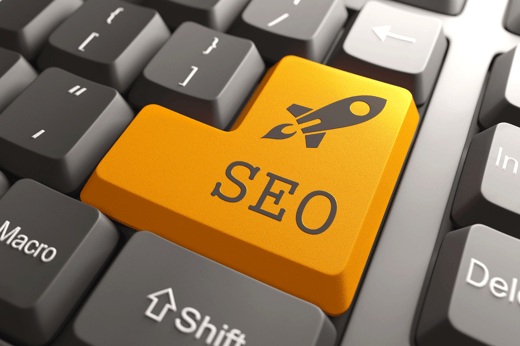 In today's digital economy, online marketing has become the main source of new customers in nearly every industry. Modern buyers prefer to make purchasing decisions online, and they discover new businesses through online search. Therefore, achieving prominent search engine visibility is the key to attracting customers in the current information environment.
Directory Listings Matter
When customers search for businesses online, they often start by using directories. Google Places is one of the most common directories that buyers use because it shows up when people search for a term like "restaurants in Missouri." The few restaurants that appear at the top of that list get almost all of the customers while hundreds of other businesses are never found.
To be discovered, your business needs to appear prominently in relevant directories. Your need to obtain listings on the right directories and your listings need to be designed in the right way. If you build directory listings properly, your sales can skyrocket in a highly sustainable way.
Choosing the Right Directories
The first major challenge is to determine what directories your business needs to use. Local businesses should be listed in a mix of both local directories and national directories. Businesses that sell internationally or across the country should focus on directories that are relevant to their industry. For instance, an attorney doing SEO in Missouri would want to be listed on the local bar association's directory while also having listings on national attorney directories.
Managing Directory Listings
Many businesses make the mistake of failing to keep their directory listings up to date. Recently, Google introduced an algorithm update that penalizes businesses having inconsistent business information on directory websites. Therefore, if your business moves to a new location, you need to immediately update all of your directory listings to show your new address. You may also want to periodically add new content to your listings, and you should keep an eye out for new directory websites that you can make a listing on.
Getting Listed on Google Knowledge Graph
One of the most important directories is Google Knowledge Graph. When you have made a listing on Knowledge Graph, detailed information about your business will appear to the right of search engine results that are specific to your business.
For instance, if someone searches for the name of your business, they will almost certainly see your Knowledge Graph listing. This listing will show a wide range of information about your business, including:
pictures of your business,
your location on a map,
your average review score,
a link to your website, and even
your business phone number.
When potential buyers see that Knowledge Graph information about your business comes up when they search for you online, they will be much more likely to contact you and to make a purchase.
Importance of Backlinks
Backlinks are another crucial factor influencing the success of your online marketing efforts. The main element in Google's ranking algorithm is the links pointing back to your website. Links are not the only significant factor, but you cannot expect to succeed online unless you have a healthy portfolio of inbound links.
Your business should focus on building backlinks from relevant websites in articles that are relevant to your business or offerings. Links can come from almost any source online, but the most common sources of backlinks are:
blog articles,
comments,
social media posts, and
directory listings.
It is also important to have a healthy mix of links from a wide range of sources. Consider working with an SEO agency in Missouri to determine what types of links should be incorporated into your link portfolio.
Building Links the Right Way
When doing SEO in Missouri, keep in mind that building links in ways that Google considers to be unethical can lead to severe ranking penalties that can impact the long-term viability of your business. Never buy links, and avoid link-building activities that appear unnatural.
Optimizing Your Website
When launching an SEO campaign, it is crucial to start with a website that is attractive to customers, Google, and other websites. In many cases, you will want to start by redesigning your website. You should also do on-page SEO to ensure that your website is easily read by Google's crawlers and to avoid unnecessary ranking penalties.
We have a team of seasoned website design experts at Zimmer Marketing who can improve the cosmetic appearance of your website while improving your chances of achieving high visibility.
Implementing an SEO Campaign
Our mission is to provide the best SEO in Missouri, and we truly go the extra mile to achieve this objective. We will work closely with you to develop an SEO campaign that is perfected at every touchpoint to get you optimal results. Once we have planned a high-ROI SEO campaign for your business, we can implement the entire campaign on your behalf.
As a result, working with our SEO agency in Missouri can help your business to achieve sustainable growth as we work together closely to build long-term value. Reach out to Zimmer Marketing today to discuss opportunities to help your business grow online.