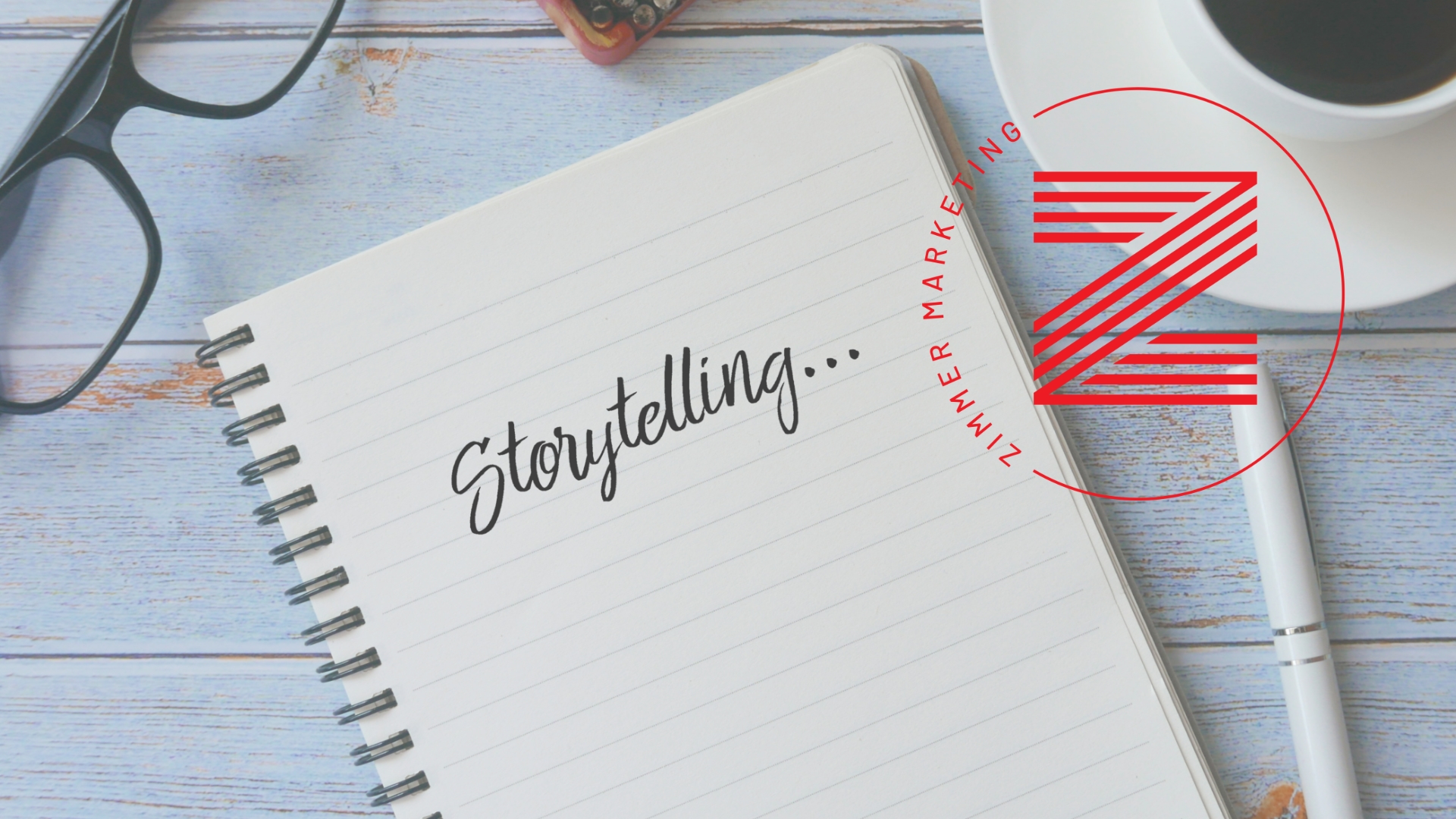 In today's fast-paced digital world, businesses constantly search for ways to connect with their target audience and stand out. One powerful way to achieve this is through storytelling. Storytelling has been a fundamental part of human communication since the dawn of time. It is an incredibly effective way to convey a message, create emotional connections, and inspire action. For these reasons, it's also one of the central tenants of the marketing system we recommend here at Zimmer Marketing:
Brandsformation
. In this blog, we will explore why storytelling is so important in marketing and how it can be used to help businesses succeed.
Storytelling Builds Relationships
Storytelling helps you to create a personal connection with your audience. By sharing stories about your brand, your team, or your customers, you can help your audience to understand who you are, what you stand for, and why they should choose you over your competitors. When you tell a story, you invite your audience to become part of your narrative, see things from your perspective, and empathize with your experiences. This can be a powerful way to build trust and credibility and create an emotional bond with your audience.


Storytelling Answers "Why?"
As humans, we understand our lives in terms of progression and presume that things happen because of the forces of cause and effect. We think in terms of narrative. As a business owner, your marketing success depends on your ability to position your brand in terms of a story. And your story must answer for your potential customers why they should buy your product or services. Vehicle manufacturers do this excellently when they show their products enabling the lives people want to live. Why would you buy this car? Because it will get you where you already know you want to go, to your next ski trip, business deal, or family wedding. The product must make sense in the story you tell.
Storytelling Simplifies the Complex
By telling stories, you can help to make complex ideas or products more accessible and relatable. Presenting information in a narrative format can help your audience understand and remember key points more easily. This can be especially useful if your business sells technical or complex products or services. By telling stories illustrating how your products or services have helped real people in real situations, you can help your audience see the value in what you offer.
Storytelling Differentiates Your Brand
Creating a compelling story that succinctly describes your business can help to differentiate your brand from your competitors. It can take a lot of work in a crowded marketplace to stand out and capture your audience's attention. By telling unique, memorable, and emotionally resonant stories, you can create a point of difference that sets your brand apart. Whether you are sharing stories about your brand's history, your team's values, or your customers' experiences, the key is to find a way to connect with your audience on a deeper level.


Start Your BrandsFormation
For small, local businesses, there is no more effective way to establish your company as a growing and recognizable local brand than to follow the BrandsFormation system. BrandsFormation has helped dozens of businesses in the Joplin area find their unique and compelling stories and tell them impactfully, staking their claim to growing market share in their industries.
Get in Touch with a Marketing Consultant