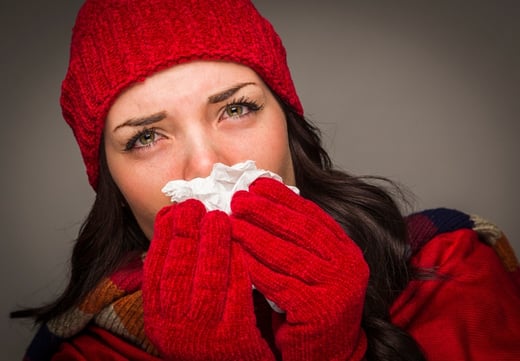 Winter is a great time to attract new patients to your practice. People tend to become more mindful of health issues in the winter because of concerns about the flu and the increase in colds. Your brand can stand out from the competition by letting people know you care about them and that your practice wants to help them and their families stay healthy during cold weather. In this post, we've put together 4 tips to help you reach new patients with your marketing for winter.
4 Tips to Reach New Patients in the Winter Season
Tailor Your

Seasonal Marketing

Spice up your medical marketing message for winter with seasonal content about cold weather health issues, how holiday festivities can sap your energy — and what to do about it, and other reasons it's important for people to get a checkup as the winter months approach.
Utilize Local Media
When the weather turns cold, people tend to do less walking and more driving, and that means more people listening to the radio. This could make the winter months one of the best times for Joplin advertising on local radio. Grab their attention with a great radio spot they will hear on their way to work or school.
Share Your Expertise
Establish yourself as an expert by posting information that's particularly relevant to people in the winter. Health issues such as the flu, dry skin, and painful joints are a few of the cold weather ailments with which potential patients may be concerned. Offer tips on how to combat Seasonal Affective Disorder (SAD) or the importance of being aware that cold, dry weather can trigger asthma attacks.
Get Involved in Community Events
With winter and the holidays come lots of community events. Get involved and promote your brand. Choose events that are likely to attract your target audience and get creative with ways to interact with them. It's a great way to put a face to a name and keep your brand top of mind when new patients need you.

"Always be closing" is a phrase heard often in the sales industry. For your health practice, you should always be marketing. Your winter marketing is a great opportunity to position your brand in a relevant way with potential patients.