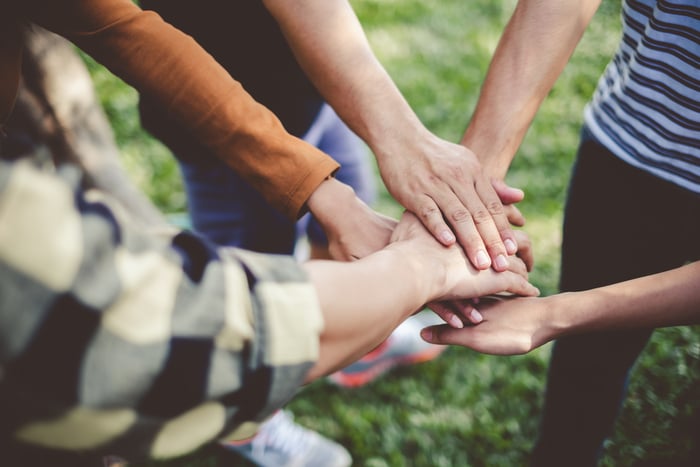 Each year at Zimmer Marketing, we hold a promotion to select four local charities from the four states region to provide free marketing services to during the following year. Each charity receives a full quarter of that year in which we provide radio advertising in keeping with that charity's specific needs. Additionally, each of our station websites at Zimmer Marketing promotes the charity of the quarter. Often, non-profits have funding gaps that make getting the word out difficult. That's why we want to support four important states charities with this promotional assistance.
The Four Zimmer Cares Charities of 2021
1. Spring River Mental Health and Wellness
Spring River Mental Health and Wellness is a local non-profit based in Cherokee County, Kansas. Their mission is "To enhance, promote and provide quality, professional behavioral health care services to individuals and families of Cherokee County." Spring River Mental Health and Wellness has dedicatedly served people of all ages and walks of life for 39 years. They provide a myriad of vital services including, substance abuse treatment, therapeutic preschool, autism assessments, psychosocial rehabilitation, and many more.
2. Community Support Services
Community Support Services exists to "... foster and promote maximum independence, quality of life, personal growth, health and safety for the individuals we serve." At CSS, over 300 staff members serve over 1,600 members of our community with special needs every day. Their services include behavioral fitness, case management, community living services, early learning center, early childhood, and residential services. CSS also helps those with special needs participate in activities like golf, bowling, and camping.
3. Habitat for Humanity
Joplin Habitat for Humanity works to build and repair houses in the Joplin community for families in need. They've been working in Joplin since 1989, but one of the most significant moments in Habitat for Humanity's history of serving Joplin was the incredibly destructive May 22, 2011, tornado.Since then, they have constructed 139 houses in Joplin, including 103 in the part of Joplin leveled by the storm.

4. Ronald McDonald House
Ronald McDonald House serves the four states by providing very ill children and ill expectant mothers with a home away from home while they are treated in Mercy and Freeman hospitals. Their Joplin house is 14,000 square feet and has ten large bedrooms, each with its own private bath. The house also offers a chapel, outdoor play areas, kitchen and laundry facilities, and two large family rooms. Ronal McDonald House also provides transportation, meals, computers and wifi, recreational services, and many more essentials to improve the lives of those undergoing treatment.

Please Consider Supporting These Charities
We truly believe that these local charities make lives better for so many community members in the four states and Joplin area. By supporting these organizations with a donation or through volunteering, we can positively impact the surrounding community and serve our neighbors. Thank you so much for your consideration!