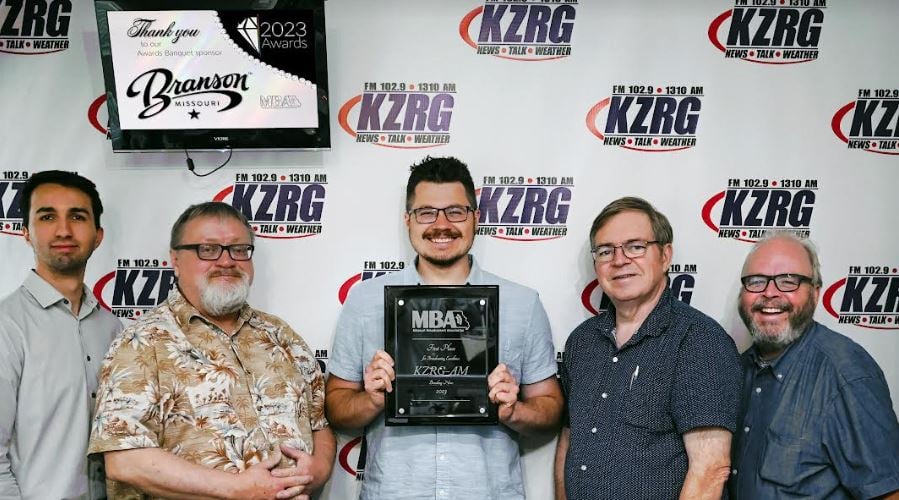 Zimmer Marketing had an excellent year at the 2023 Missouri Broadcasting Association Awards, held June 3-4 in Osage Beach. Combined, Zimmer Marketing's radio stations earned five first place wins and two certificates of merit, including two complete category sweeps! Here's how we performed in the following categories:


Commercial Announcement - Series
Zimmer Marketing won both first place and the certificate of merit in the commercial announcement series category, making it a clean sweep. Classic Hits 93.9 brought home first place for its Windows and More Advertising campaign, while Big Dog 97.9 earned a certificate of merit with Bug-A-Way Pest Control.


Commercial Announcement - Single Entry
Zimmer Marketing earned a second full-category sweep for single-entry commercial announcements. KIX 102.5 secured first place with their "Three Little Pigs" ad for Anderson Car & Tractor. Classic Hits built on their wins by racking up a certificate of merit for the Kyle of All Trades "Game Show" spot.


Video for Radio
KIX 102.5 continued their winning streak with their video "It's Almost Like They're Right There with You." Congratulations to Randy and Jen for winning first place for "Video for Radio" at the Missouri Broadcasters Association!
Breaking News
For its coverage of a deeply saddening event that shook Joplin, Missouri, the law enforcement community, and the country more wildly - the death in the line of duty of two Joplin police officers, Newstalk KZRG earned first place for breaking news coverage. We join the community in remembrance of these brave officers and hope our coverage promotes awareness of the risks police officers take on to keep our towns safe.


Corporate Award for Community Service
Our final win comes from KIX 102.5 for our annual Zimmer Cares campaign, which helps promote excellent local charities through the power of radio.


About Zimmer Marketing
Zimmer Marketing is a full-service marketing agency specializing in small business brand development. We offer radio marketing through our six local stations, digital concepts via targeted display, OTT, pre-roll video, SEO – search engine optimization, website development, SEM campaigns, social media management services, video production, and direct mail campaign production.
Read More About Zimmer Marketing