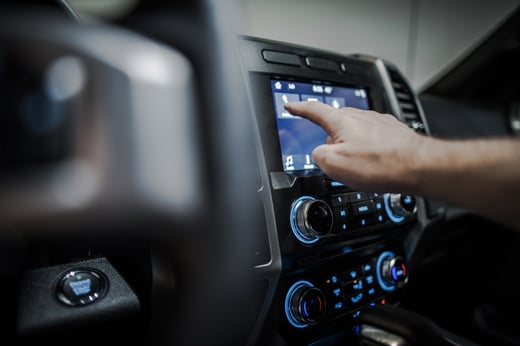 Radio is alive and well, and it's an effective advertising medium that offers advantages that others fail to provide. When you choose radio advertising, you can directly engage with your target audience when they are most receptive. And, you can run your ads and achieve excellent results in far less time. The following benefits of radio advertising will help you achieve exceptional results.
Contextual Targeting
Ad relevance matters. Audiences want to come across ads relevant to their needs, interests, and problems. Otherwise, they are just not interested in hearing about those products and services.
Radio stations help you get around this problem by allowing you to dial in your marketing with contextual targeting. Each station targets highly-specific audiences, giving you the chance to do the same. Simply pick the stations with a listener demographic matching your buyer persona to achieve excellent results.
Affordability
Unlike TV, radio does not require hair, makeup, and the works to prepare everyone for production. A good script, high-quality microphone, and a cool glass of water are all it takes to create an awesome ad. Without having to pay for all the preparatory bells and whistles, radio ads come in at a much lower cost than ones designed for television screens. This keeps more money in your pocket and provides a better marketing return on investment.
Time Efficiency
Radio ads take very little time to create with most up and running within just three weeks. So, when you need to match your ads with an upcoming campaign, radio is there to help you out. TV and print ads, however, could not even come close to supporting your need for immediate content for your campaigns. Stick with radio instead to ensure all your action campaigns hit the airwaves when you need them most.
Portability
Radio is a tool that reaches people wherever they are and when they are most receptive to hearing targeted ads. They often tune in while driving place-to-place or while lounging around at home.
As they kick back, relax, and listen, their imagination engages with the radio commercials, helping them see how to put the advertised products and services to use in their own lives. This gives your ads the ability to resonate with your audience and inspire them to engage with your brand.
Radio Reflects Your Community
With radio personalities living right in their broadcast area, people see their local stations as a part of their community. The on-air personalities create lasting connections with their audience members through live content designed especially for them. You can leverage these tight-knit connections by having local DJs use their influence to promote your brand on their shows. The trust the audience has in the influencer will extend to your brand, helping strengthen loyalty to your company.
Get Started to Enjoy the Advantages of Radio Advertising
By using this effective marketing channel to promote your brand, you can enjoy all the advantages of radio advertising. You will need to figure out the best stations to align your brand with and then pursue opportunities to run your commercials. You can then achieve great success in marketing your products and services, boosting your return on investment.
For help getting started, reach out to our team at Zimmer Radio with a call to 417-624-1025. We will help you find the stations that cater to your target audience and create the ads that will resonate most. Call today to see how we can help.