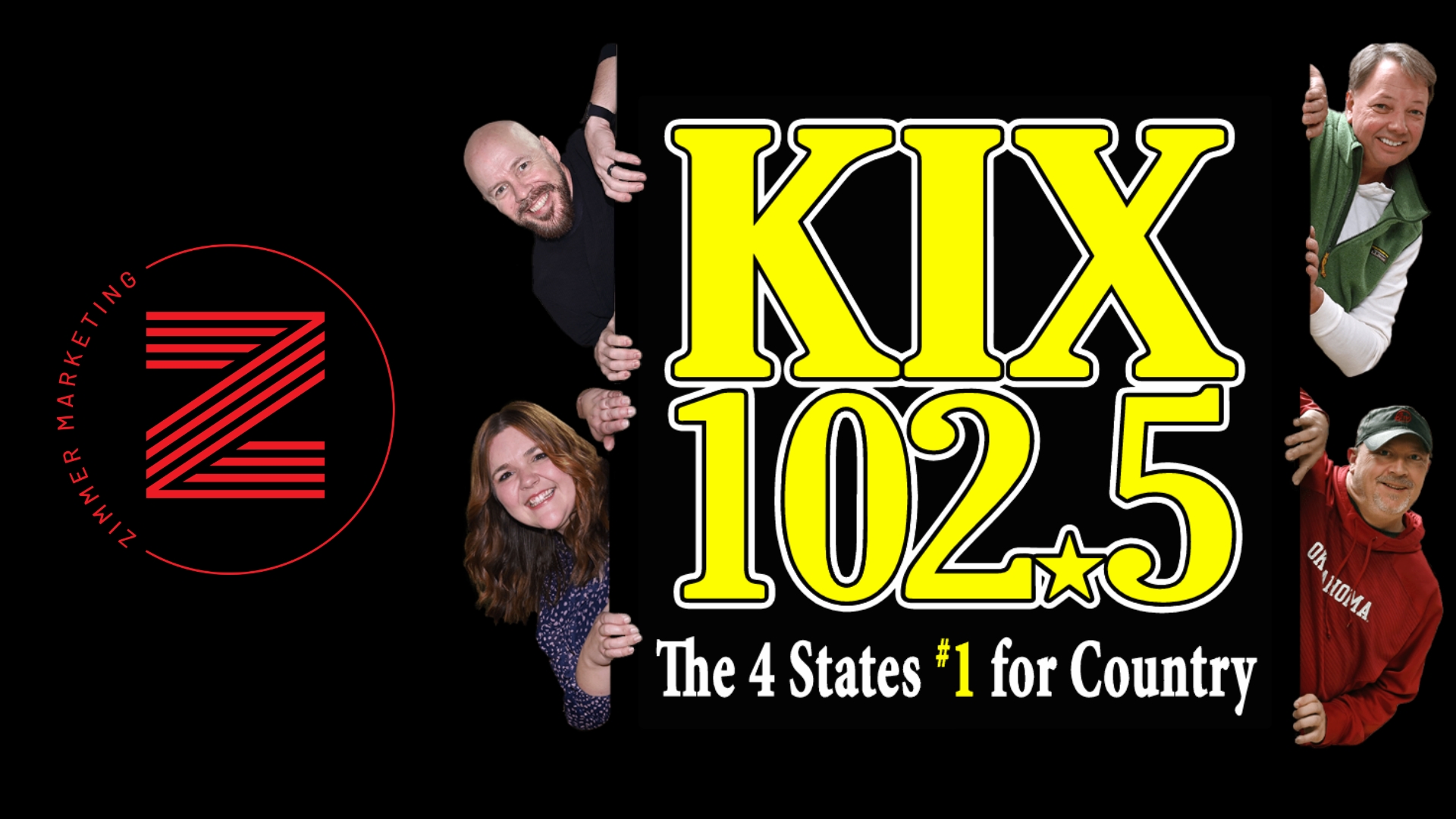 Zimmer Marketing is proud to announce the launch of our new website for KIX 102.5! We believe this site will delight KIX fans with an incredible user experience. There are many reasons to love this new site, but the best way to find out before we dig into the details is to go take a look at it.


KIX 102.5 Website Features
Radio Player
The most important feature is the KIX 102.5 radio player on the new website. Because KIX1025.com is a single-page web app, users can turn on the radio player and then navigate the entire website without disrupting radio playback.
Infinite Scroll Blog
Both the KIX blog and the Country Dirt webcast pages now feature infinite scroll for seamless movement through the entire catalog of episodes and posts. The days of scrolling through ten posts and then waiting for a new page to load have come to an end!
Animations
When loading into the homepage of the new KIX1025.com, users are greeted by the KIX hosts as they fly onto the page around the radio station logo. Scrolling past the logo will cause that area of the homepage to fold up for convenient navigation. Throughout the new website, subtle yet engaging animations guide the user toward areas of the website that allow interaction.

Advantages of a Svelte Website
What makes the new KIX 102.5 website so powerful? It's built on Svelte, a sophisticated JavaScript framework that allows the creation of advanced user interfaces and single-page web apps. Here are some advantages of Svelte:
Svelte Unlocks Powerful Animations
Animation is more than just flashing colors on a screen. Well-designed animations are an increasingly sought-after feature in business websites. When done properly, they guide the user through the page drawing attention to useful information that helps your potential customers navigate and enjoy their experience while driving conversions. Svelte offers incredibly powerful tools for creating modern, innovative, and engaging animations.
Svelte Is More Efficient Than Other Frameworks
Svelte isn't the only JavaScript framework out there, but in our opinion (one shared by a growing number of developers), it is hands down the best one. Others, such as React, Vue.js, and Angular, can't keep up with the efficiency of Svelte. Svelte is much easier for developers to learn and use, while it also uses fewer resources, making it blazing fast compared to other JavaScript frameworks.
Svelte Allows for Advanced Features to Boost Engagement
Svelte allows us to go beyond animations on your business website. With it, we can create advanced website features like games and real-time chat apps. These capabilities can help your business website stand out from your competition and offer value to your web visitors.
About KIX 102.5
KIX 102.5 is the "4 States #1 for Country" and one of six radio stations in the Zimmer Marketing family. Reaching over 134,000 monthly listeners, KIX is a staple for advertising campaigns in the Four States.
Learn more about Zimmer Marketing advanced web development and radio advertising.