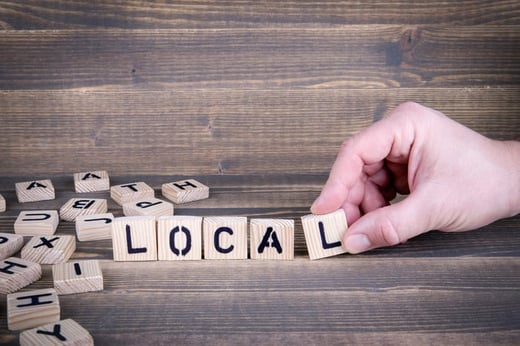 Digital marketing is a powerful tool for local retail stores. With more than four billion people around the world using the internet, this promotional tactic provides brick-and-mortar stores ample opportunity to reach their target audience and drive in-store traffic.
However, creating a digital marketing strategy for your local business is different than creating one for a national or online-only brand. While your strategy may include similar tactics and channels - like social media and SEO - you must take a different approach to see real results from your efforts. The key to finding success is to leverage key digital marketing strategies tailored to target and appeal to local customers.
Digital Marketing Solutions for Brick-and-Mortar Retail Businesses
There are several types of digital marketing tactics, but a few stand out for their superior effectiveness, relevance and ease of use. Here are some of the top ones we recommend for local retail stores:
Social Media Marketing
Social media is a great channel to promote your products and services with high-quality photos and videos. In fact, research indicates that shoppers are most likely to turn to social media to find inspiration for their purchases. This is particularly true for Gen Z shoppers (85%) who use social media to learn about new products.
To make good use of it, be sure to use local hashtags to help customers find your content and tag your store's location in your social media posts. On Facebook, for example, you can target posts to specific areas or zip codes to reach customers in your local area.
Local SEO
Many people use local search to find specific types of products or stores, adding things like city names, the words "near me" or similar identifiers to their queries. With local SEO, you can optimize your website to ensure your business information appears in local search results - preferably in a top spot.
This is certainly a digital marketing tactic to incorporate in your strategy, and here are a few tips for making the most of local SEO:
Optimize your website for local search terms and keywords. They are easier to rank for than those targeting a broader demographic.

Sign up for Google My Business. This feature allows you to create a business profile that appears for local searches in Google's search engine results and in Google Maps.

Don't discount the value of local search. According to Search Engine Land, Google has said that 30-50% of searches have "local intent."
Geofencing
Geofencing is a fairly new advertising method that targets mobile users when they come within a radius that you have specified. These individuals are presented with ads, coupons and notifications on their mobile devices to promote engagement and customer action.
This sort of advertising is great for businesses that are in areas with a lot of foot traffic and that are geared towards impulse shoppers. When shoppers receive an ad for a business that's only one or two blocks away, for example, they are more likely to visit the store and make a purchase.
Digital Promotions
Digital promotions are great when paired with traditional advertising such as radio. These include online quizzes, sweepstakes, photo and video submission contests, and more. Pairing radio and digital promotions gives your brand multiple opportunities to reach and engage local customers on-air and online. And beyond driving foot traffic to your store, digital promotions can also generate warm leads, increase site traffic and collect consumer data and insights.
Email Marketing
Email remains a favorite among retails stores due to its targeting capabilities, as well as its ability to bring in new customers and keep a brand top-of-mind. In fact, it has an average ROI of 122% – over 4x higher than other digital marketing formats.
Use email to deliver coupons and promotions, provide educational content and keep customers up-to-date with store news and events. You may also consider including video, as Inc. Magazine reports that revenue from emails increases by 40% when they're added to emails.
Digital marketing allows brick-and-mortar businesses to compete with online competition in several ways. Using the strategies above, you can gain access to local customers using their mobile devices, help your company appear in local searches, and deliver hyper-local advertising. To learn more about setting up digital marketing campaigns, contact a trusted media partner like Zimmer Radio to build a digital marketing plan that drives results for your local retail store.