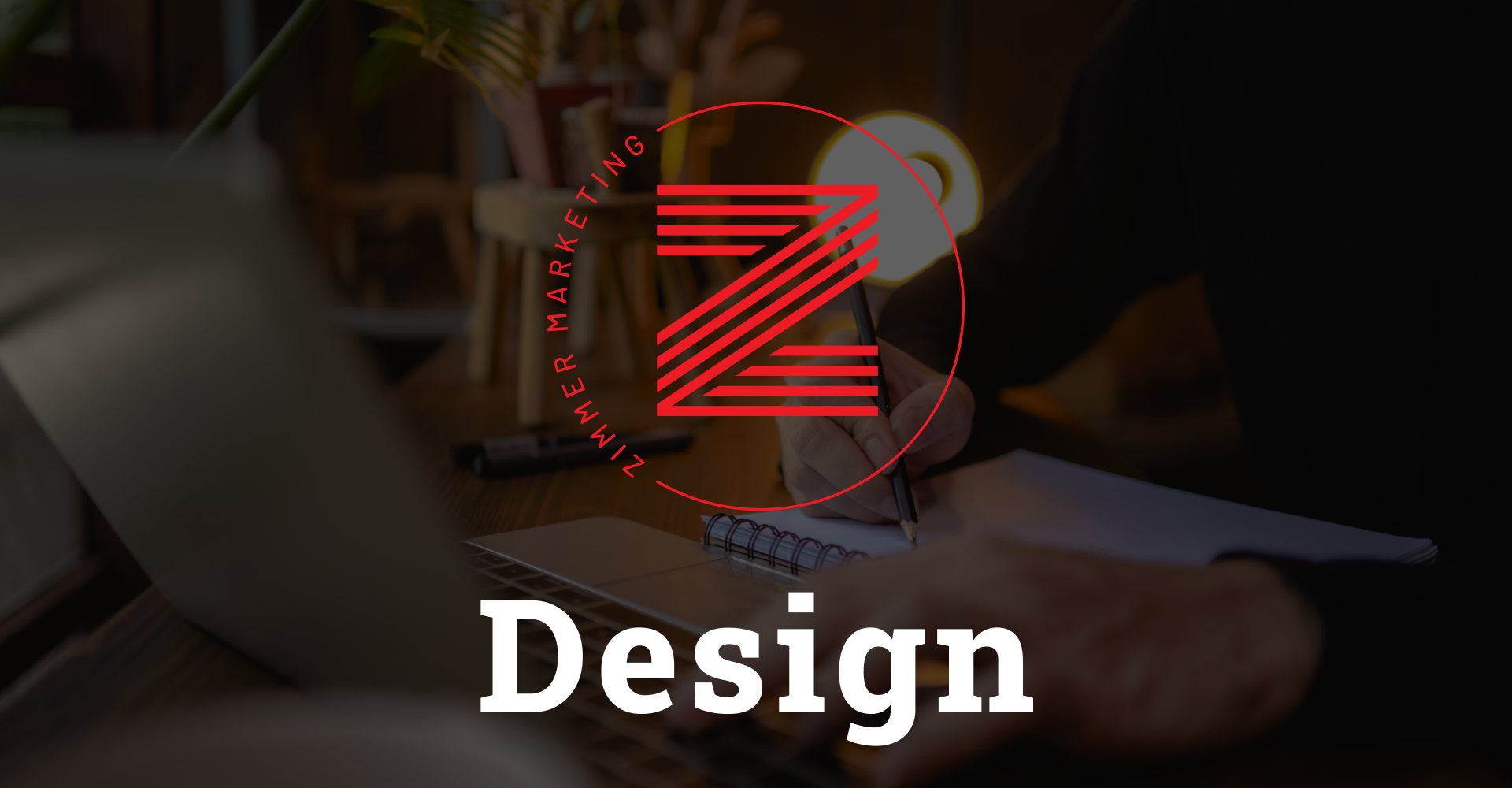 Last time in our series on the Zimmer Marketing web development process, we discussed content creation. This week we'll move on to the second of the three phases, design. In this exciting phase, you will begin to see your website take shape. Let's dig in!
What to Expect During Web Design
Following your content approval from phase one, your new website project will move into the design phase. The web designer for your project will begin creating a digital mock-up of your soon-to-be website. Considering your logo, brand colors, sitemap, and all the text content from phase one, we make a model of your website using graphic design software called Figma.
Homepage Design
Firstly, your designer will work on your homepage. If your website is your place of business online, the homepage is your storefront. That's why we always start there. The designer weaves fonts, colors, buttons, and artwork into an enjoyable user experience, following all best practices for web design. Strategically placed and emphasized calls to action are given particular attention. The homepage should have a flow, so the user effortlessly navigates the website, finds helpful information, and ultimately decides to buy or contact you (known as a conversion). When the Zimmer Marketing designer finishes a prototype of your home page, they'll contact you in our project management software, Basecamp. At this point, you'll be given a link to view the prototype in Figma, where you can make comments and request edits if desired.
Other Page Prototypes
Once you're fully satisfied with your homepage prototype, the graphic designer will apply the design elements from the homepage to make models of the other unique pages of the website. The first process will repeat as each page is designed, and you will have opportunities to request minor edits on each of them.
What if I don't have a business logo?
Sometimes new web project clients don't yet have a logo. If that describes you, don't worry. Our designers are well-versed in creating logos that effectively symbolize your business's attributes in a way that your customers will remember. Additionally, your web project's graphic designer can help you establish brand colors and fonts (we recommend open fonts).
Put Your Brand in Your Pocket
Perhaps the best thing about a website project at Zimmer Marketing is that everything we create for your business belongs to you, including your logo, fonts, graphics, and web page designs. And, at your request, we will put your materials on a thumb drive, which is yours to keep!
Next Week...
Next Tuesday, we will cover the final stage of the Zimmer Marketing new web project process, development. Join us as we explain how we take your web design and create a functional website!