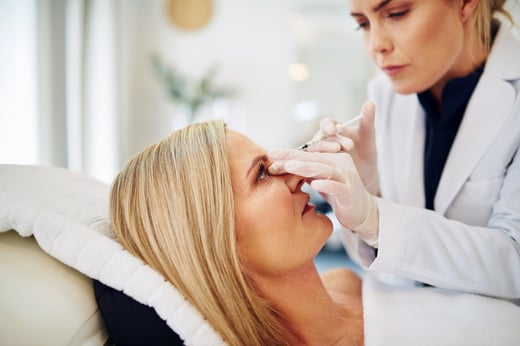 Many people opt for elective procedures like LASIK vision correction, Botox injections, breast augmentation, rhinoplasty, and cosmetic services. But regardless of your specialty, marketing to potential clients can be a challenge. Not only do you have to compete with other providers in your area, but you must also overcome several hurdles that aren't often faced for medically necessary procedures.
Cost is one major concern for potential clients. Elective procedures aren't typically covered by insurance, so they will have to pay out-of-pocket costs. Furthermore, undergoing an elective procedure is usually an emotional decision, especially since clients may face social stigma from family and friends. Understanding your potential clients - their needs, concerns and objections - will help you market to them effectively and drive business to your clinic.
Who is the Typical Elective Procedure Client?
While people from all walks of life get elective surgery, the typical customer has some common characteristics. According to the 2017 Plastic Surgery Statistics Report, women received 92% of cosmetic procedures, and most of them (49%) were between 40 and 54 years old. The most popular procedures are breast augmentations, tummy tucks, liposuction, nose reshaping, and eyelid surgery. Collectively, people spent $16.7 billion on cosmetic procedures in 2017.
The report also indicated that the "55 and over" age group got 4.1 million cosmetic procedures in the same year. While that's fewer than the 40-54 age range, it's still an important market segment.
5 Tips for Attracting and Capturing Prospective Clients
Your knowledge of your targeted elective procedure clients and their motivations should guide your marketing strategy. Here are five tips based on this:
1. Use social proof.
Social proof is the idea that customers make their purchase decisions based on what other people have to say, and you can use it to attract new clients to your clinic. Glowing testimonials, before-and-after pictures and positive reviews all fall into this category, and they can be used to tell stories of how people's lives were enhanced by getting a procedure. And it works, as 70% of people look at reviews before making a purchase, according Fast Company.
2. Provide educational content.
One of the things that may intimidate an elective procedure client is their lack of understanding of how it works, recovery times, and related factors. You can use video, blog posts, pictures, and social media posts to explain things and dispel these concerns.
3. Leverage digital advertising.
There's a good chance that your potential clients are researching your services online. Meet them where they are with digital advertising. Digital ads are a great way to build awareness, drive lead generation and attract new clients into your clinic. Use what you know about the elective procedure client (demographics, motivations, etc.) and deliver local ads to a targeted audience segment.
4. Practice good reputation management.
This is a two-pronged strategy to attract and publish positive reviews on your website, social media and other client-facing channels, while responding appropriately to negative ones. Be sure to stay abreast of this aspect of your business. A few bad reviews can damage your reputation, which can drive new clients away from your clinic.
5. Be active on social media.
Social media is a great way to build brand awareness, have one-to-one conversations with prospective clients and distribute valuable content. Focus on the best channels to reach elective procedure clients. Facebook is popular among all age groups except teens, and it is especially popular with Baby Boomers and Gen X. Gen X also likes Instagram, and the visual platform is highly popular among women.
Marketing elective procedures brings a unique set of challenges, but by understanding your target audience, you can make your advertising much more effective. Implement the strategies described here to add power to your campaigns and bring in success.