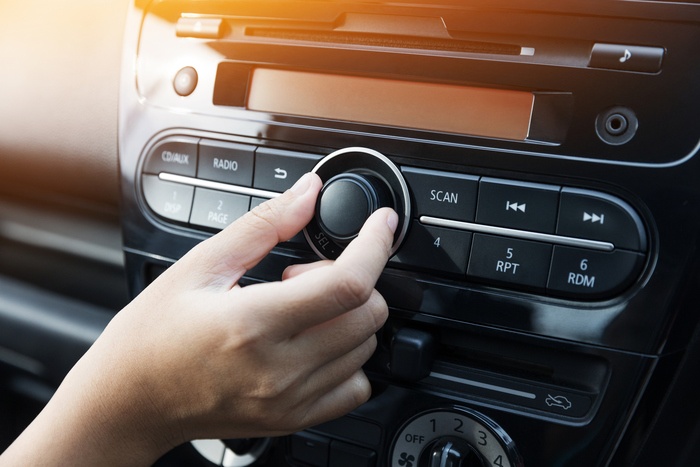 A recent report from Radio Ink details how the COVID-19 pandemic increased the demand for radio and in-car infotainment. Especially relevant to the radio industry and those advertising on the radio are the numbers from Millennials and Gen Z. Both age cohorts saw upticks in their demand for car radio.

According to Radio Ink, "... key findings include that dashboard entertainment/information has become more important in the pandemic because of the ability to listen to music as an anxiety reliever, given all the bad news and stress in the world (especially true for Gen Z) and the ability to access local news/pandemic bulletins. More than half say the kind of content they listen to in their vehicle has changed versus pre-pandemic."
Car Radio Statistics
91 percent of vehicle owners surveyed believe it is important to have radio in their dashboard, with 72 percent saying it is indispensable or very important.
78 percent of Millennials say radio in the dashboard is indispensable versus 69 percent of their generational counterparts.
64 percent of Gen Z/61percent of Millennials/65 percent with children place greater importance on dashboard entertainment/information today versus pre-COVID.
80 percent of all respondents say it is important for their in-vehicle dashboard entertainment to be personalized to their particular tastes and interests.
Four in five vehicle owners (79 percent) feel it is very important that listening choices in their vehicle are free (radio/podcasts/etc.) versus subscription-based.
60 percent agree that radio is great when they run out of things to listen to in their media library; 58 percent find the clutter of content choices too difficult to sift through, so they mainly listen to their pre-programmed radio stations.
Over half of vehicle owners (52 percent) like having radio as the anchor for their media diet.
Radio Advertising from Zimmer Marketing
These figures continue to keep radio advertising in its status as an attractive platform for advertising and branding. Zimmer Marketing is the largest marketing and radio company in the four states, including Joplin, Missouri, and Pittsburg, Kansas. We own and operate 6 radio stations in the four states. This allows us to reach 400,000 listeners every month.

If your company is looking for an affordable and effective way to advertise or brand your business, Zimmer Marketing is ready to partner with you. We have the experience and means to accelerate your business growth through branding and advertising. Curious about what the difference is between radio advertising and branding? Check out our blog on the topic. Zimmer Marketing is ready to come alongside your business and help you benefit from the sustained reach of terrestrial radio.