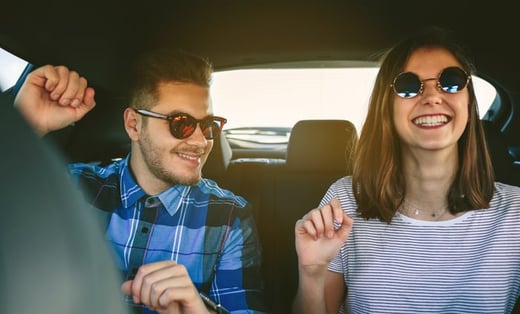 Radio ads have been a staple of our society for decades. They've been used to tell stories, sell products, and inform the public. With so many great radio ads produced over the years, we get asked for examples a lot. Here is a list of some classics and new ads we love.
Great Radio Spot Examples
Motel 6 Campaign produced by The Richards Group: Featuring spokesperson Tom Bodett, this 2017 Radio Mercury Award-winning campaign includes three separate radio spots: "Man Bun," "Facelift," and "Millennials". Intending to position Motel 6 as modern and economical, the ads still include the famous tagline the chain is known for. Listeners can hear Bodett's infamous voice concluding each radio ad with "we'll leave the light on for you."
Dos Equis "Adios Amigo" produced by Havas Worldwide New York: This radio spot is part of the company's "say adios to the most interesting man" campaign. Dos Equis became famous for using the "most interesting man in the world" character in its commercials. According to Ad Age, the popular character was known for parachuting out of an airplane into a boat and saying the tagline "stay thirsty, my friends."
Dove's "Self Conscious - Blinking/Breathing" produced by Ogilvy and Mather: This radio ad is known for the tagline "be your beautiful self" and for drawing attention to female body image issues. The ad's copy draws an analogy between the subconscious act of breathing and the way females are bombarded with media images of how they should look.
Curry's PC World "Bootcamp" produced by AMV BBDO: This ad's creative paints a picture of working out to the harsh tones of a military officer in a less than hospitable environment. Rather than face the emotional and physical pain of military-style training, the radio spot's copy suggests going "AWOL" and heading down to Curry's PC world for wearable fitness tech. Presumably, the wearable tech lets you get fit according to your own wishes.
"War of the Worlds" produced by Orson Welles and Mercury Radio Theatre: Perhaps the most infamous radio ad on our list, Welles' "War of the Worlds" was so realistic the American public believed it was a real broadcast of a Martian invasion. The ad was actually a conversion of the novel into fake news bulletins, according to Smithsonian.com.
Mars "Confessions" produced by BBDO: Known for its "you're not you when you're hungry" tagline, the "Confessions" radio spot is all about the consumer. The best part of the ad is its use of humor to depict the strange ways humans can act when they're hungry. The "confessions" speak about informing children that ice cream trucks only play music when they run out of ice cream and thinking that loft insulation would make a good anniversary present.
Studying examples of well-executed radio ads helps us know what types of creative approaches will work in future ads. Like these examples, a great radio ad is one that tells a story about the consumer. It doesn't try to blatantly speak about the company or the company's products. A great radio spot immerses listeners in a fictional world they can see themselves in.
Evoking either humor or a range of human emotions, ads that work well are ones that make subtle suggestions of the company's products as solutions to consumers' problems or questions. Great ads are memorable and stand out because they simply do not seem like ads. Rather, they contain a message that resonates with real-life human experiences.