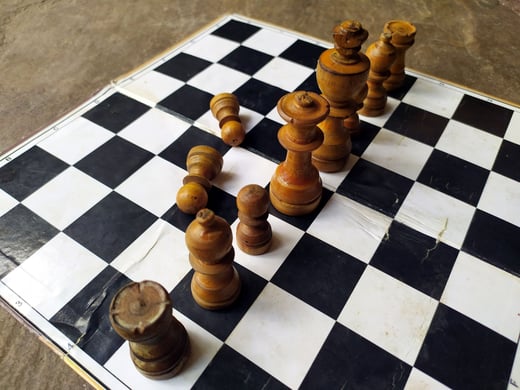 Twenty years ago, B2B marketing meant cold calls and constant prospecting. It was a long and costly process. But the advance of the internet has changed how businesses market to each other, and thank goodness for that!
Modern businesses can rely a little less on outside sales staff and a little more upon quality product descriptions and website content to reach buyers and procurement teams.
This article will cover the best practices of B2B marketing. It will address ways to identify buyers and see their procurement challenges — and attempt to know your buyer's needs ahead of time. You'll also learn how to use SEO — and Local SEO in particular — to position your brand in front of buyers.
The Best B2B Marketing Practices Are Tailored to Your Organization
There's no one-size-fits-all answer for B2B marketing. While online SEO guides and eBooks are a great place to start, B2B marketing practices require careful planning. Your business must engage in B2B marketing best practices without sacrificing what is special about your organization. That means:
Buyers in your target industry need information beyond generic marketing strategies and tactics.
Your goal is to identify the individual problems that your products/services solve -and then use Search Engine Optimization (SEO) and Local SEO to market to those needs.
An understanding of your customer — as a person — is vital.
The Value of Buyer Personas
Buyer personas are semi-fictional descriptions of your ideal customers. Persona templates are an excellent place to start. You'll need a dialogue between your current (or prospective) customers and your sales force. To build a buyer persona, start with basic geodemographics.
Your sales team needs to focus on the decision-makers (not procurement staff) and ask questions like:
Where are they located?
How do they live? Do they live on sprawling farms or in the concrete jungle?
What is their average age range?
How are they educated?
What do they earn?
Most of your B2B accounts will need more than one buyer persona. It's fairly common for your commercial clients to have several buyer personas in common among them.
Once you have developed buyer personas, you can start anticipating your customer's pain points, envisioning the buyer's journey, and addressing their needs in a way that positions your product or brand as a solution.
Understanding the Buyer's Journey
A basic buyer's journey looks like this:
Awareness The buyer learns they have a need to fulfill.
Consideration: The buyer begins to explore solutions.
Decision: The buyer is ready to purchase.
Beyond that, your clients may have specific challenges like:
quarterly or annual budgets
delivery deadlines
corporate visions to adhere to (like a focus on green-minded solutions or reducing their carbon footprint)
future pricing and availability predictions
sales and growth forecasts
market and supply chain fluctuations
Ideally, your marketing efforts should land these customers in your sales funnel. That means your goal is to use B2B marketing practices to build your organization's reputation as a trustworthy supplier, regardless of the challenges faced by your buyers.
The Benefits of Local SEO in Joplin, Missouri
Imagine your organization provides Original Equipment Manufacturer (OEM) and compatible ink and toner cartridges to a variety of organizations here in Joplin, MO. Since your product applies to just about every type of business in town (they all need to print, using expensive machines), you carry many brands and options for a variety of buyer personas.
Throughout the year, your customers have different printing needs. Their purchasing habits swell and recede based on these predicted needs. Your jewelry retailers buy more in anticipation of Valentine's Day, and your hotel customers anticipate Independence Day.
From time to time, the ink cartridge market experiences its own hurdles — perhaps in the form of supply chain struggles — which means prospective customers are always out there shopping for the most affordable cartridges from the most reputable providers.
This is an ideal example of an instance where local SEO — search engine optimization focused on local results — will have long-lasting results and offer a terrific ROMI - return on marketing investment. Content geared towards local traffic will build your reputation and provide more reasons for prospective customers to try your business.
When it comes to the best practices for B2B marketing online, know that content is king! We'll delve into this further with our next article in this series - and explain how to use content to address your buyer personas directly, identifying their pain points and positioning your business as a solution.