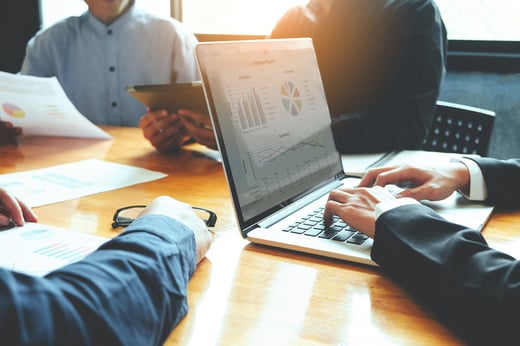 Digital advertising agencies come in various shapes and sizes, possessing particular areas of expertise or specializations. Finding the right fit for your company and its specific advertising needs is integral to maximizing your marketing dollars and positively shaping your brand, now and into the future.
While you may be looking for a digital advertising agency that specializes in certain strategies or has access to specific resources, certain characteristics take even higher priority. You need a partner that is trustworthy, reliable, and capable of managing your digital advertising needs competently if you want the best results for your company's bottom line. Here are four features to prioritize in the digital advertising agency you choose to partner with:
1. Credibility
A digital advertising agency can have all the talent in the world and make you impressive guarantees, but without integrity, none of that matters. You should not settle on a company that has not proved it is trustworthy and dependable. You can gauge the credibility of a given company by taking into consideration their years of experience, checking references, reading or listening to testimonials from past customers, or finding reviews online. Don't forget to check out Google, Yelp, Angie's List, or the company's social media sites to find revealing reviews that can assist you in making an informed decision.
2. Core services and skills
Depending on your industry, marketing budget, and campaign needs, you may need an agency that possesses particular services and skills proven to boost digital advertising results and encourage growth. You should look for a company with the skills and products relevant to the current market, which include but aren't limited to:
Display advertising: Targeting specific audience types and distributing your ads on entire groups of websites.
Facebook and Instagram targeting: Reaching audiences on the biggest and fastest growing social media platforms.
SEO and reputation management: Getting your company's website on the first page of Google's organic search result listings.
Digital promotions: Engaging with customers and identifying warm leads.
3. Industry experience
While experience plays into credibility, experience within a particular industry is its own important category. Simply because a digital marketing agency has years of experience in their field doesn't mean they have years of experience helping people in your field. A company that has experience in your industry will understand the challenges you face, the types of customers you are trying to engage, and what marketing solutions may be most helpful. You should investigate a potential candidate's record of success when it comes to helping companies like yours reach similar advertising and marketing goals. This can give you confidence that they're the right fit for you.
4. Transparency
When you hire a digital advertising agency, they become your partner. As such, there is no reason for anything except absolute transparency, which benefits both parties. You can't hope to develop and execute a successful marketing strategy without both you and the marketing agency providing one another with accurate and honest data. When it comes to an agency-client relationship, transparency often is manifested as a willingness to be open; an effort to pursue effective, timely, and regular communication; and honesty when discussing and managing expectations. The agency also should provide you access to budgets, their reports on campaign results, and the metrics they're using to measure success and the return on your investment.
Grow Your Business in the Digital Age
Finding a quality digital marketing agency that boasts credibility, transparency, industry experience, and core services and skills may not be easy, but it's worthwhile. Not only are you paying for their services, but you're also relying on them to promote your business, expand your client base, and engage new customers. To learn more about how Zimmer Digital Solutions excels in these areas and can assist your company, review their suite of digital advertising products and services.