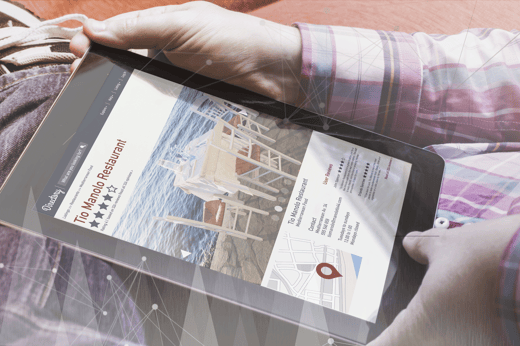 In this modern age of technology and the internet, your business needs to be absolutely prolific on online maps and search engines. Ideally, when people in your area search for services or products you sell online, your business should be visible to them. But this can only happen if you have an excellent SEO strategy. If you get your SEO strategy right, you will drive massive traffic to your site, leading to more business. In this piece, we have outlined several essential reasons why you should consider claiming your business on maps and search engines.
An Excellent SEO Encourages Trust
Generally, if you have an excellent SEO strategy, your website will appear among Google's first pages when a relevant search is done. When someone searches for a specific product that your business offers and sees your business on Google's first page, they are likely to click on it, and they become prospects to your business. It is because they trust Google rankings, and if your site has an excellent SEO, it means it will rank higher on Google, and people will click on it because they automatically trust it.
Nevertheless, building a good authority on Google is not a smooth ride. It takes time to build an awesome SEO, and you also have to use a unique strategy. If it gets too difficult for you, it would be best to use our team's services because they have adequate experience building excellent authority for businesses. You also have to ensure that you offer high-quality products to your online customers as it helps.
It Becomes Easier For Customers To Locate You on Maps
Claiming your business on Google maps makes it easy for people to locate you when searching for a service or product you offer. To make your business presence on the map results more prolific, you have to ensure that you have completed your business profile. You also need to provide sufficient information about your business on your GMB account. Adequate information will make your business appear on Google maps, and as such, customers can easily locate you.
However, you should also ensure that you always update your business address on your account so that you people who are interested in the services you offer do not be confused by your previous address. Ideally, you can adequately do this by updating your GMB profile whenever you move to a new location or change your contact information.
Interaction With Customers Online
Essentially, being visible on the Google search is also amazing because your leads can easily become your customers. It is because when they click on your site or your business's maps result, they can be able to contact you directly. As such, you should ensure that your contact information is correct and up to date so that you don't miss out on potential businesses because clients cannot contact you. However, for a potential customer to contact your business, you ought to give a sufficient description of your business and the products or services you offer so that they get interested.
SEO is Not Expensive
While building an outstanding SEO may cost you some money, it does not cost that much. Ideally, all good things cost some money, but the amount you pay for it eventually becomes worth it. Nonetheless, paying to have an excellent SEO is relatively cheap, especially if you compare it to the benefits your business will reap from it. In truth, it is like some form of investment that will have a substantial return on your business. This being the case, it only means that the more you invest in your SEO development, the more benefits you will gain from it.
Furthermore, services like GMB are absolutely free. However, no one knows how long this outstanding service by Google will remain free, so it would be best for you to set up your GMB listing as soon as possible. But even if Google will start charging for this service, it will not be that expensive. On the GMB listing, be sure to add your correct contact information, Website, and business address.
SEO is a Long Term Strategy
Impressively, SEO serves you and your business for a very long time, unlike some other marketing aspects. In fact, experts believe that having excellent SEO is the key to business success in these digital times. If you have good SEO, it will always bring you prospects to your business, which means more business for you and a massive profit margin.
However, while SEO is a long term strategy, you also have to ensure that you are always improving it according to how the market is evolving. You should also ensure that you are always improving your site to enhance the user experience so as not to lose your ranking on Google as time passes by. Don't fear to invest in your SEO so that your site continually compete at the top level, and as such, you will reaping unbelievable benefits from it.
SEO and Maps Directly Affects Buying Cycle
In this modern age of the internet, most customers do their research online regarding products or services they want. This means that you will undoubtedly win many customers' hearts if you are keen on developing your SEO strategy. In the same fashion, if you can maintain excellent SEO, your customers will keep coming back to do business with you because they eventually develop trust in you.
Indeed, claiming your business on maps and search engines is essential in these modern times. However, this may not be a smooth ride for many people. Fortunately, we at Zimmer Marketing are a Missouri SEO Agency that is always ready to help you build an excellent SEO portfolio for your business. Our team has adequate experience in delivering according to the expectation of our clients. Contact Zimmer Marketing today for more information at 417-624-1025.