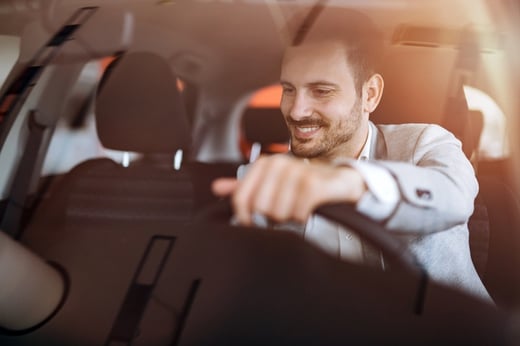 Higher automotive quality has given repair shop owners a reason to celebrate. According to a 2016 research report form IHS Markit, that's the reason consumers are keeping their light vehicles for 11.6 years on average. Longer ownership means consumers are more likely to invest in repairs and regular upkeep.
However, owners of local repair shops shouldn't sit idly by, content with their current customer volume without advertising. We've touched on this in a previous post, but we can't understate the importance of marketing. In an era when word-of-mouth now finds its mouthpiece on social media and social review sites like Yelp, engaging current and potential customers is critical. Managing your online reputation and ensuring you've claimed your business listings is important to brand discovery and building trust. Reaching consumers across channels to build touch points and maintain frequency is necessary when they no longer distinguish between the online world and the physical one.
3 Reasons to Think Radio
Building on that last post, today we'll dive into why radio advertising is a perfect solution for growing brand awareness and capturing new customers for your auto shop.
On-the-Go Audience
According to an Infinite Dial study conducted by Nielsen last year, 82% of adults who drove or rode in a vehicle in the last month listened to AM/FM radio. Another 47% pegged radio as their primary audio entertainment while in a vehicle. That guarantees that you'll have a captive audience, and already being in the car primes them for their automotive problems — be it an overdue oil change or a troublesome rattle. Being top of mind when they hear your ad will put your brand close to them when they make their purchase decision.
No Off-Season
Given the fact that so many people are exposed to the radio while in the car, and the fact that radio reaches across generations throughout the day, your brand will be right where they need you, no matter what time of year it is. After all, regular upkeep can be done throughout the year, and accidents are never planned. This year-round advertising stability makes radio an affordable way to establish brand presence and maintain the frequency necessary to influence their decision. Be sure to approach your marketing calendar with a sound strategy, like a 21 52 advertising plan, which runs your ad 21 times per week throughout the entire year and allows you to dominate a channel.
A Creative Way to Stand Out
That frequency is important for building name recognition — potential customers will hear your shop's name again and again. Even in such a competitive market, shop owners can stand head and shoulders above their competition by appealing to consumers on their favorite station. What's more, radio can engage the mind almost infectiously, especially if your jingle is a real earworm. (For more on the power of jingles, check out this post.)
Marketing is invaluable for mom and pop auto repair shops, and leveraging radio advertising can amplify brand awareness year round. It also provides a great way for shops to not only stand out creatively, but to get stuck in consumers' heads.