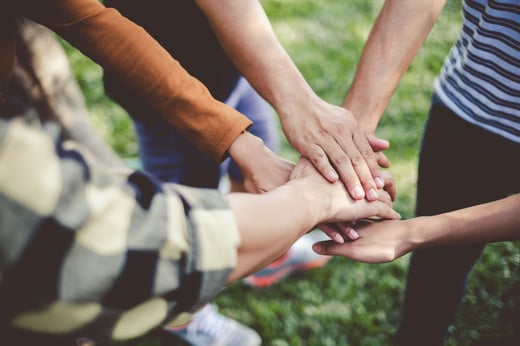 Zimmer Cares proudly supports Fostering Hope in the work they do in supporting children and families participating in the local foster care community. Fostering Hope is an organization that lives up to their name, which is just one reason they were voted a Zimmer Cares 2019 winner.
Here at Zimmer, community involvement is important to us, so we are continuously looking for ways to give back. The Zimmer Cares 2019 awards support local nonprofits doing valuable work by helping them get their message out within the community. Fostering Hope is one of four nonprofits to win a Zimmer Cares 2019 award.
About Fostering Hope
Fostering Hope seeks to bring the community together to support the foster care system. As a faith-based organization, they apply their beliefs to actions in the service of others. Each year, the organization serves over 500 children in foster care, 150 foster families, and provides encouragement to more than 100 child welfare agency workers through a range of programs.
Some of their programs include:
Caring Closet - Often children come into care with few personal possessions. The Caring Closet supplies clothing, shoes, and other supplies to children in care and their foster families.

Hope Fund - While the state helps provide for foster kids' basic needs, this funding doesn't cover everything a child needs to thrive. The Hope Fund provides resources for kids to play sports, attend summer camps, join after-school activities or participate in programs that are an important part of being a kid.

Book Program - Each month, Fostering Hope sends 15 books to children in care along with an encouraging note. They hope these books brighten the child's day and stimulate their active imaginations.

Freezer Meals - Adding a child to the household can be hectic and time-consuming. Fostering Hope provides respite by providing easy-to-reheat freezer meals to save time as the foster family welcomes a new member.

Mentor Program - Fostering Hope volunteers mentor teens in care as they navigate life. They may help them identify resources or simply supply encouragement.

Senior Pictures - Each year, high school seniors take professional portraits. These pictures are a common rite of passage but are not covered by the state. Fostering Hope teams up with professional photographers to provide teens in care with this treasured experience.

Foster Parent Spotlight and Night Out - Foster parents open their homes and lives to children in need. Fostering Hope says thank you to a monthly spotlight family through a gift certificate to a local restaurant and help with childcare so these parents can enjoy a night out.
We recognize Fostering Hope's commitment to making the community and the world better for foster children and foster families. Their range of programs includes providing child-focused, family-focused, and agency-focused resources touching many aspects of the foster care community.
Zimmer is so excited to help Fostering Hope promote its mission and get their message out through local radio advertising. They are one of four local nonprofits honored through the Zimmer Cares 2019. To support the organization's mission, you may get involved as a partner, volunteer or financial supporter. Contact Fostering Hope to learn how you can help.