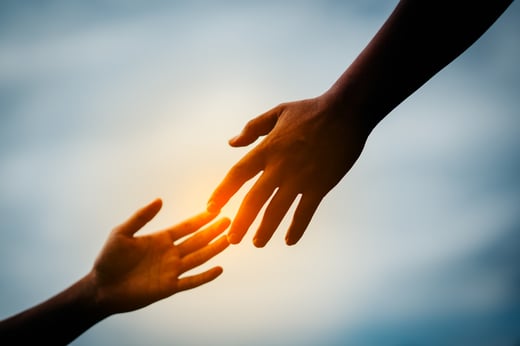 At Zimmer, we recognize the hard work and passion non-profit organizations invest into the local community. They work tirelessly to serve others and to improve the lives of those in need. Through our Zimmer Cares program, we aim to highlight their efforts and help further their mission by donating $50,000 of free radio advertising to a nonprofit organization each quarter.
Recipients are nominated by Four State Listeners with winners being selected through voting. They will utilize the funds to get their messages out to the public through radio campaigns, helping to raise awareness and bring volunteers of the community together to support a worthwhile cause.
The Watered Gardens Gospel Rescue Mission is one of the Zimmer Cares 2019 winners.
Who is Watered Gardens Gospel Rescue Mission?
Watered Gardens Gospel Rescue Mission engages with the homeless and poor to resolve poverty through a variety of resources and programs. These include their outreach center and overnight shelter, Project Worth and Forge programs, and the construction of the Washington Family Hope Center.
The organization has done outstanding work in the community. Last year, Watered Gardens met the needs of 24,175 people, with 61% of their residents becoming employed; 14,452 shelter nights provided; 7,934 volunteer shifts filled; and 758 support networks formed.
A Safe Place To Go
Homelessness is a pressing issue in many communities across the country. According to a 2018 nationwide survey, 17 out of every 10,000 people in the United States experience homelessness on any given day. In Missouri alone, nearly 6,000 people have been homeless at some point.
Watered Gardens Gospel Rescue Mission works to answer the call with assistance and understanding. The organization's vision is "to see the Church boldly engaged with the homeless and poor relationally, responsibly, and compassionately." Their key values are relationship, redemption, hope and human dignity. With these values in mind, they address the needs of individuals and families who have fallen upon hard times and need a helping hand. They provide food and shelter, career readiness, and character development services throughout the community.
Through its outreach center, the organization offers day outreach and an overnight shelter. The day outreach program helps to meet immediate and emergency needs by providing a thrift store with clothing, furniture, and household items; a food pantry; and Neighbor Connect services. The overnight shelter is the first step to resolving homelesses, providing meals and access to showers, hygiene items, and a laundry facility for residents.
Join the Cause
There's something to be said about an organization that makes it their life's work to assist others. And their hard work and dedication does not go unnoticed. We are excited to help Watered Gardens reach their goals through radio advertising. If you're interested in supporting the organization's fight to resolve poverty and homelessness, you can donate money and/or other resources or sign up to be a volunteer. Congratulations again to Watered Gardens, and we applaud them for their perseverance in assisting those individuals in need while expanding their outreach into the community.