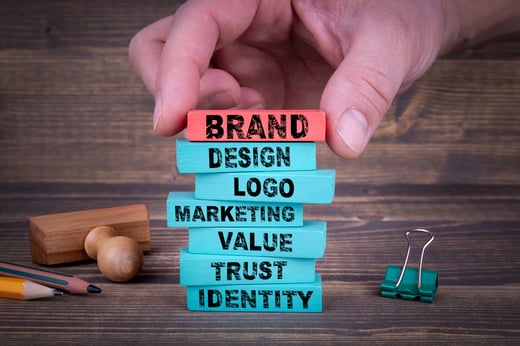 A business, no matter its size, needs proper branding to find marketing success. Branding your business helps increase the value of your business in the mind of your target audience, ensures people recognize your brand, and keeps your brand top of mind. For small business owners, building a brand often feels like a challenge, but with the right tools you can do this effectively. Here are six secrets you can use to brand your business.
1. Focus on the Target Market
Your company offers something great, but it's not something everyone needs or wants. For this reason, you need to identify and define your target audience. Aim to understand their needs, their interests, and their "pain points" (or those things that cause them discomfort that your brand can fix). Once you better understand your audience, you can create branding that will resonate with them.
2. Establish Strong Brand Elements
To be effective, the elements of your brand should be strong and identifiable. This may be your brand personality or the "voice" that shapes your marketing. It may also be your logo and brand colors. Whatever it is, it needs to be consistent.
This consistency acts as the "mortar" when you're building a business. The "bricks" are the new, changing elements that help build your brand, and the "mortar" is the consistent elements that are strongly connected to your business and do not change much with time.
3. Tap Into Advertising
Advertising is critical to branding a business. It helps reinforce the message you are trying to send and adds momentum to drive up more sales. However, you need to be smart in your advertising. It's important to find the right frequency and a highly targeted audience, then hit them with a message that will connect. At Zimmer, we teach a highly effective 21 52 Advertising Plan that helps businesses of all sizes effectively use their advertising efforts to reach more people through branding.
4. Utilize Social Media
Social media is a critical component to branding your business. It helps you promote your brand's personality and interact on a more personal level with your audience. This makes your brand feel more personable and creates meaningful relationships with your audience.
You can use video, images, memes, and simple posts to start building a personality for your brand. When utilizing social media, remember to respond quickly to those who interact with you, because this can help build trust and instill loyalty.
5. Foster Authenticity
No matter what marketing venue you are using, the key to branding your business is being authentic with your audience. This helps reinforce the message you are trying to portray to them. It also helps foster better engagement and increases loyalty to your brand. People want to work with brands they feel they can trust, and authenticity is a key to that. On the flip side, dishonesty can hurt your branding very quickly, so commit to being authentic and transparent in your branding.
6. Be Consistent
This may not be a secret, but it is critical so it is worth mentioning. No matter what you are doing, if you are working on your brand, you need to be consistent. Consumers are easily confused by changing or conflicting messages. By staying consistent in your branding efforts, you will increase brand recognition and improve the overall success of your marketing efforts.
Remember, marketing and branding are not the same thing, but they are linked. If you want to have effective marketing, you need to build a solid and recognizable brand. Our BrandsFormation workshop was designed to help you with branding your business so you can stand apart. Stay tuned for updates about our upcoming BrandsFormation workshop scheduled for this fall.