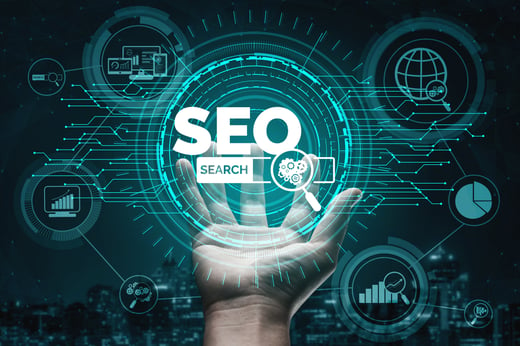 Welcome to the second installment of our B2B marketing best practices blog. With the first article, we introduced ideas like thoughtful buyer personas, the buyers journey and marketing funnels and how to use them, and the value of local SEO here in Joplin, MO.
Today, we'll continue these thoughts with a closer look at SEO, Local SEO and content development as best practices of B2B marketing. We'll cover the value of thought leadership in content, and lastly we'll get into the nitty-gritty of business of conversions and ROI.
Traditional SEO and Local SEO
Traditional search engine optimization (SEO) and local SEO both focus on improving your organic rankings in searches. Traditional SEO focuses on improving your visibility on a national or global scale, while local SEO focuses more on being visible within your state, city, and neighborhood to drive local traffic.
The benefits of local SEO for B2B sellers include more targeted, localized traffic. It helps generate local leads, more will-call orders, and creates those valuable opportunities to meet with your prospective buyers face to face.
In this way, you go further than building your sales and reputation; you also take a more hands-on approach to customer acquisition and build those meaningful relationships that are so valuable the realm of B2B marketing.
How to Improve SEO With Content Development & Thought Leadership
Unique, text-based content is the king of traditional SEO and local SEO in 2020. Outstanding website content makes your site recognizable by search engines, searchable by customers, and builds your reputation as a valuable resource for both products and information.
As you plan your content strategy, consider these points:
The keys to quality content are that it is unique, thorough, and stems from a legitimate source.
Great content answers a question for your buyers, or addresses their pain points.
The average length posts in the top 10 results are long, even 2,000 words or more.
The concept of thought leadership in B2B content marketing is to promote your organization as industry experts. The ultimate goal of thought leadership is to publish posts that address the technical questions and sourcing struggles that matter most to your customers.
Lengthy, readable, and clickable articles increase the time users spend on your website and promote your site as a research tool.
Excellent thought leadership articles will build the relationship between your audience and your organization.
Thought leadership does more than promote a product or business. Use it to propose new questions, illustrate research, or tell a human story about your business or your employees.
Know that quality video content can also create a tremendous boost to your B2B marketing efforts in 2020. 70% of all the search traffic pertains to videos.
Without getting overly technical, it's vital to know that search engines do not recognize the audio files or images played in a video. You'll need to boost their presence in search engines with deliberate titles, thorough descriptions, related links, and content.
All Content is Not Created Equal — The Value of Data-Driven Content Marketing
Here at Zimmer Marketing, we don't advocate "publish and pray" content marketing schemes. We know our customer's advertising budgets are carefully planned. Our goal is to help you create quality content that will garner recognizable results, with a strict focus on your bottom line!
To that end, we focus closely on your your return on marketing investment (ROMI). We use data analytics to keep a finger on the pulse of local searches and the traffic coming into our client's sites.
We know it's essential to watch conversions rates closely — the ratio of search engine traffic to actual inquiries and purchases — to be sure your content is getting the targeted, local responses from your prospective customers.
Ultimately, the best practices of B2B marketing are a dynamic and evolving combination of everything we've been talking about in these two articles. Buyer personas and an understanding of the buyer's journey help us formulate the best local SEO content publishing plans for your business.
Want to learn more about outstanding local SEO practices? Download our SEO Guide for Joplin Small Businesses today!