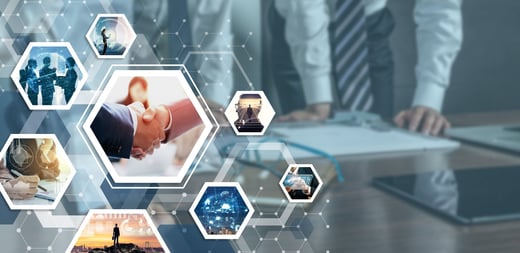 Building strong best practices for recruitment is similar to building a strong sales pitch for potential customers. Your goals in both scenarios are to attract the best candidates to come on board with your company and develop long-term alliances that benefit you both.
Recruitment best practices will help further expand the reach of your brand when searching for the perfect candidates. Here are a few tips for developing recruitment best practices.
Tips For Developing Recruitment Best Practices
Keep Up With Trends
In order to keep up with industry trends, you have to pay attention to others in your industry. Watch what they're doing with their marketing and how they're recruiting new employees. Is it successful? How do you think your business can improve on these techniques to attract the best candidates for you?
Social media, particularly LinkedIn, is a great tool for keeping up with the trends. Keep up with others in the industry on LinkedIn, Facebook, and Twitter to stay up to date on any changes in advertising or recruitment strategies. Pay attention to how other companies are recruiting--what types of content they're using, their messaging, and more. Different types of content recruit different types of candidates, so it's important to know what the ideal candidate that you are looking for is most receptive to. Videos are an extremely effective recruiting tool for candidates of all kinds.
Encourage Referrals
Your best sources of new candidates are your current employees. After all, who knows your company and the culture better than the people who are contributing to it? Employee referrals generate a higher quality recruit who typically stays with the company longer, and 82% of hiring professionals prefer a referral to a candidate from an employee.
Your Employee Referral Program (ERP)
An employee referral program should be simple and easy. If you're a small company, email staff letting them know about the new ERP and linking to the details on your LinkedIn page or website. Larger companies need to implement an Applicant Tracking System (ATS) or a comparable platform to manage candidate referrals.
Here are some ways to encourage your employees to refer candidates:
Incentives--Paid time off or cash are the traditional incentives.
Let referring employees know, via email or message, as "their" candidate moves through your hiring process.
Recognize a successful referral when the new employee is onboarded.
Share your ERP on internally and your social media. The information will keep your current staff apprised of the program, while exciting potential hires about the possibilities at your company.
Stay Active On Social Media
Your brand is affected by your presence on social media. It is imperative that you have a professional account with the three major platforms--LinkedIn, Facebook, and Twitter. Instagram links to Facebook and is a must for a company with strong visual content. When you create a piece of content, repost it across all your platforms for the greatest visibility. Keep your content on social media fresh and relevant. According to Talent Lyft, video boosts applications by 34%.
Blog posts on LinkedIn and Facebook that highlight company news and industry trends are good sources of information for candidates while they're researching your company, but when you add video and infographics they have a greater impact. In fact, any visual content brings your company's human element to the forefront.
Seek Passive Candidates
Some of your best candidates aren't actively looking for a new position, so you have to be stealthy in attracting them. These passive candidates are harder to engage but are 120% more likely to make a strong impact on your company right away. Since they're not scrolling LinkedIn looking for opportunities, you have to pique their interest in other ways.
Make your content relevant, but also visually interesting. Infographics are effective in attracting passive candidates. Complement an infographic with a long-form blog post that digs deeper into the data. Also, consider incorporating radio advertising in your search for the perfect candidate.
Recruitment best practices are not something you do when you have an immediate need to fill an opening. Rather, it is an ongoing strategic process that assists your business in bringing in the best new candidates. Implementing recruitment best practices will help your brand expand it's reach, increase brand awareness, and bring on new additions to your team that embody the same values as your company.